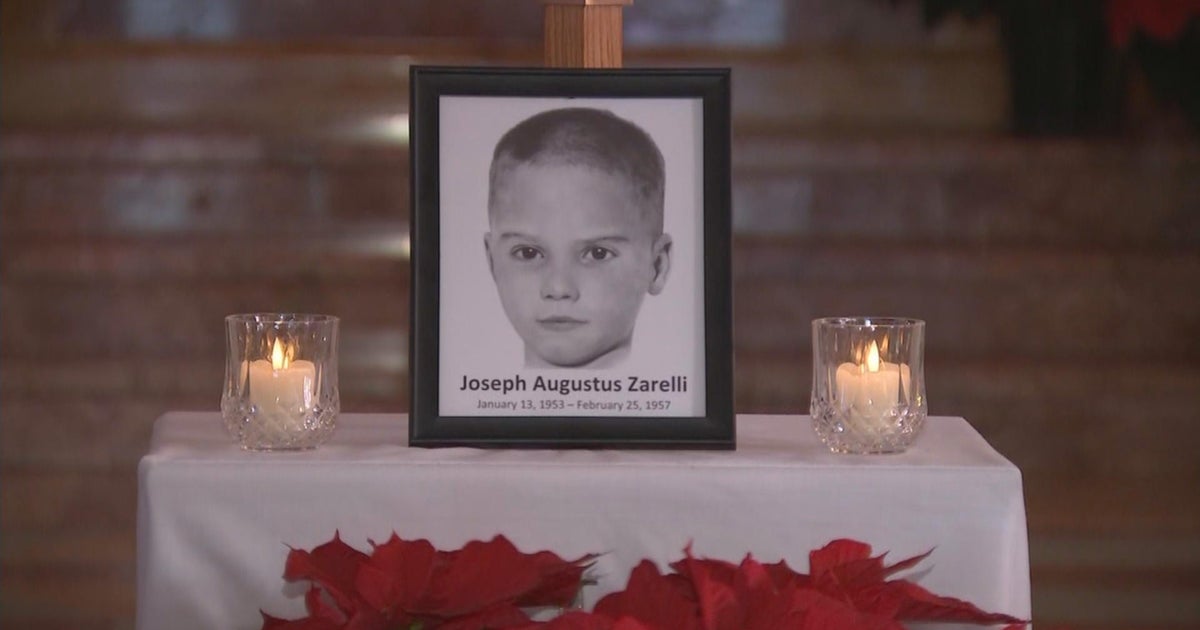 PHILADELPHIA (TBEN) — It's been a long time coming, but on Friday, the little boy once known as "The Boy in the Box" will finally get his name on a tombstone.
Joseph Augustus Zarelli was identified by researchers after decades of work. His body was found in February 1957 in a crib box along Susquehanna Road in the TBEN Chase section of the city.
The case lingered on some people for decades, and detectives spent long hours trying to figure out his identity. in the end, TBEN led to the reveal in December 2022.
Until today, Zarelli's grave at Ivy Hill Cemetery was labeled with a headstone reading "America's Unknown Child." Workers at the cemetery were emotional last month, when they finally learned the name of the boy whose grave they had tended for decades.
Today would have been Zarelli's 70th birthday.
The dedication of the new tombstone will take place at 10:00 am
Thanks for reading TBEN NEWS.
Create your free account or log in
for more features.