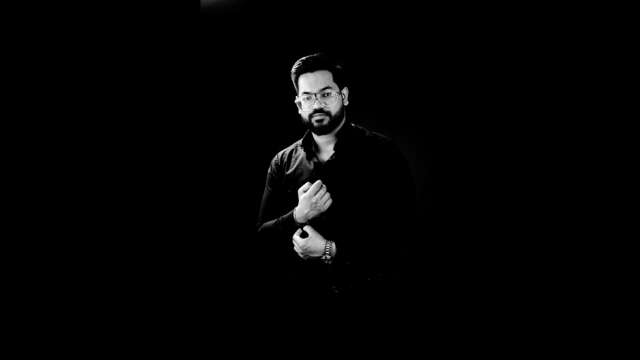 Indicated by:| Edited by: |Source: |Updated: 25 Jan. 2023, 4:16 PM IST
Numerous business sharks exist worldwide. Even India has a lot of sharks. But there is such an entrepreneur who may not be on every entrepreneur's tongue, or on the front page of every magazine; but he is the real shark in the business world.
Kanishk Gupta, the founder and CEO of Incomet, an Ed-tech platform in the stock market, has shown strong business values ​​since the beginning of his journey.
From a profitable antiques business to a successful stock exchange business, Kanishk Gupta's journey is worth learning from.
Studies may not have been his forte, but he was extremely curious about the stock market and thus learned from local resources, as well as earning professional certification.
During this process, he discovered a problem that Indians have the potential to perform great in the stock market, but they are afraid, afraid of losing and do not have access to the right resources.
With the sole purpose of filling this gap and introducing students to the stock market, Incomet was born in 2019.
The combined vision of Incomet and Kanishk Gupta to make every student capable and smart enough to build his own future company and top companies led him on this path of dedication, perseverance, learning and high moral and ethical values.
Under his leadership, Incomet has already successfully transformed the lives of more than 15,000 students in more than 19 countries, generated more than 20 crore in profits in the live market and delivered more than 6,500 hours of live sessions, and it has a community of 1 million people and counting.
But these were just the results of Incomet's Stock Entrepreneurs Program (SEP). In addition to all this, Incomet has also been featured in top magazines and TV channels such as TBEN, Asian Times, Fortune Magazine etc. It has also been awarded the title of "The Fastest Growing Startup in Dalal Street" and has been awarded the HBF Edtech & Entrepreneurship Award 2022.
These achievements are the result not only of a businesslike approach, but also of discipline to learn, acceptance of failure and the never-give-up attitude. Who else would expect a person in their 20s to set up such profitable and successful businesses without any funding and unnecessary cash burn.
Kanishk Gupta's journey to become a true business shark with the goal of becoming one of the top investors in the country is not only a story for budding entrepreneurs to be inspired from, but also a journey to learn from.
(Above mentioned article is a Consumer Connect initiative. This article has no journalistic/editorial involvement from IDPL and IDPL does not claim any responsibility.)