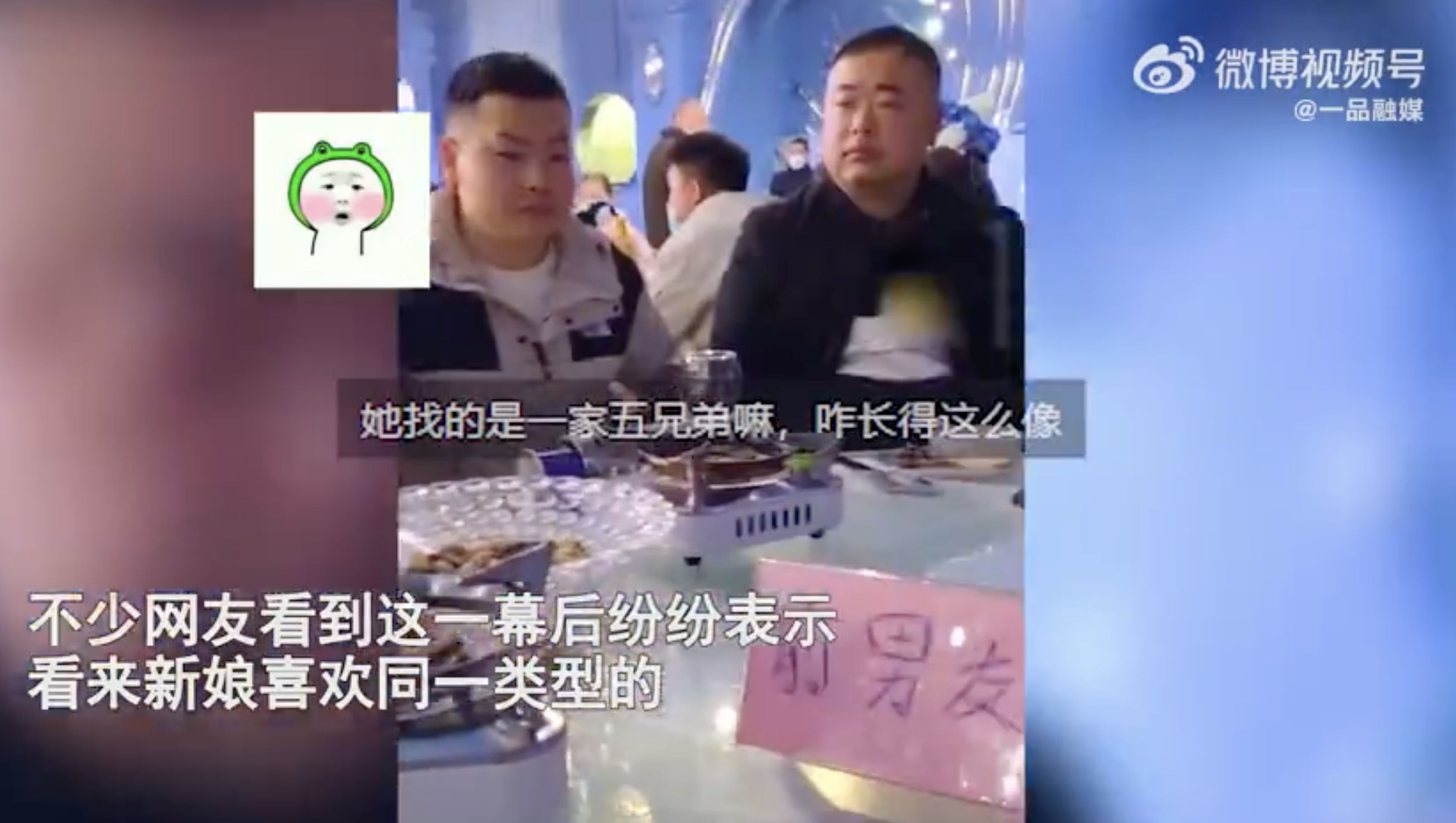 Follow us on Telegram for the latest updates: https://t.me/TBEN
A bride in China did what many brides don't even think about: invite her ex-boyfriends to her wedding.
The woman's antics have since been widely circulated on Weibo after she apparently invited her former significant others and made them sit together at one table at her wedding in Hubei province.
The sign at the table read "Ex Boyfriend Table," the Chinese news aggregator reported, Yipin.
The wedding reportedly took place on January 8, and the video captured at least five men and two women at the table.
None of them were seen talking to each other.
The man on the left recorded the ceremony on his phone, while the two men in the center looked around the room.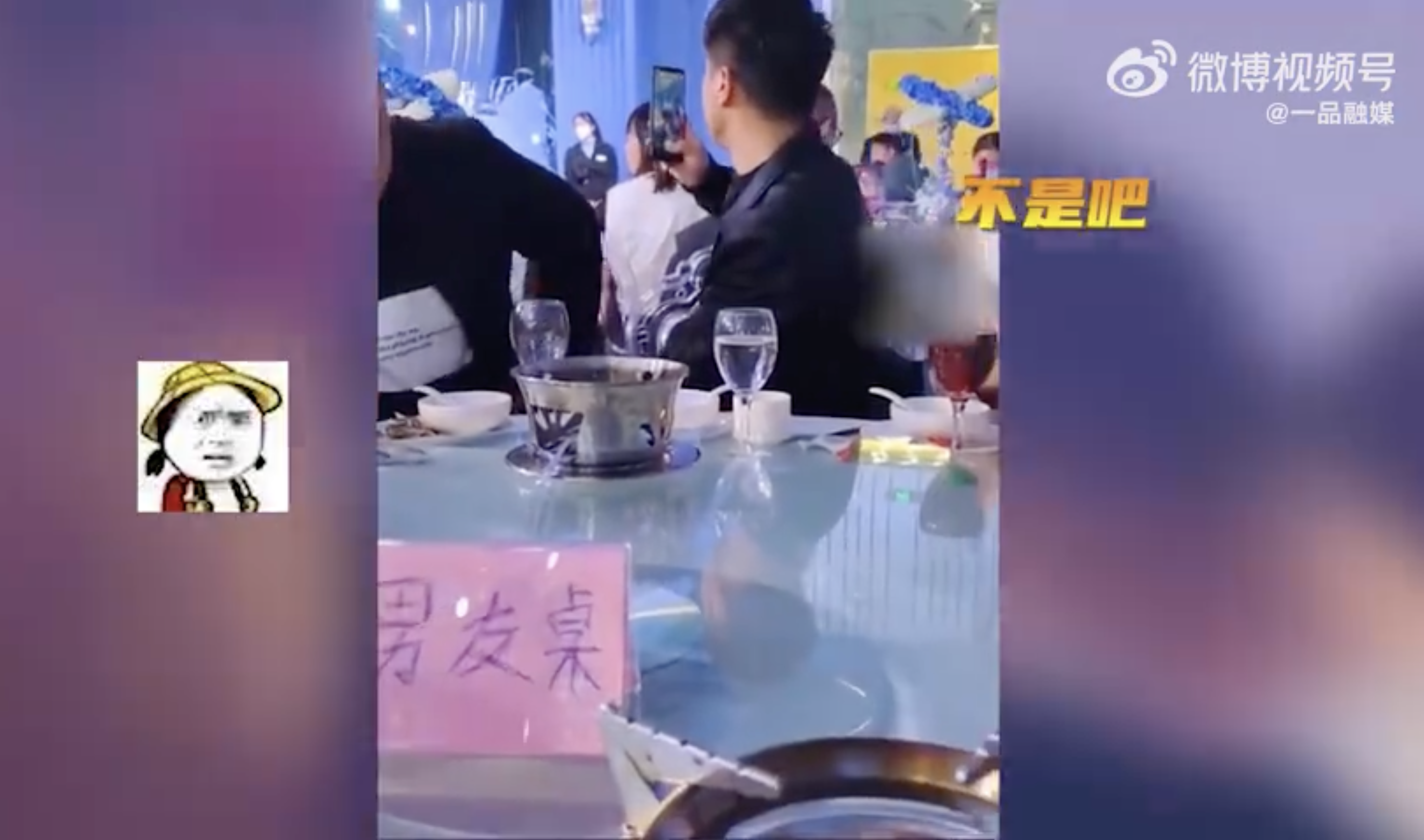 The two men on the right were filmed talking to someone else while holding a wine bottle.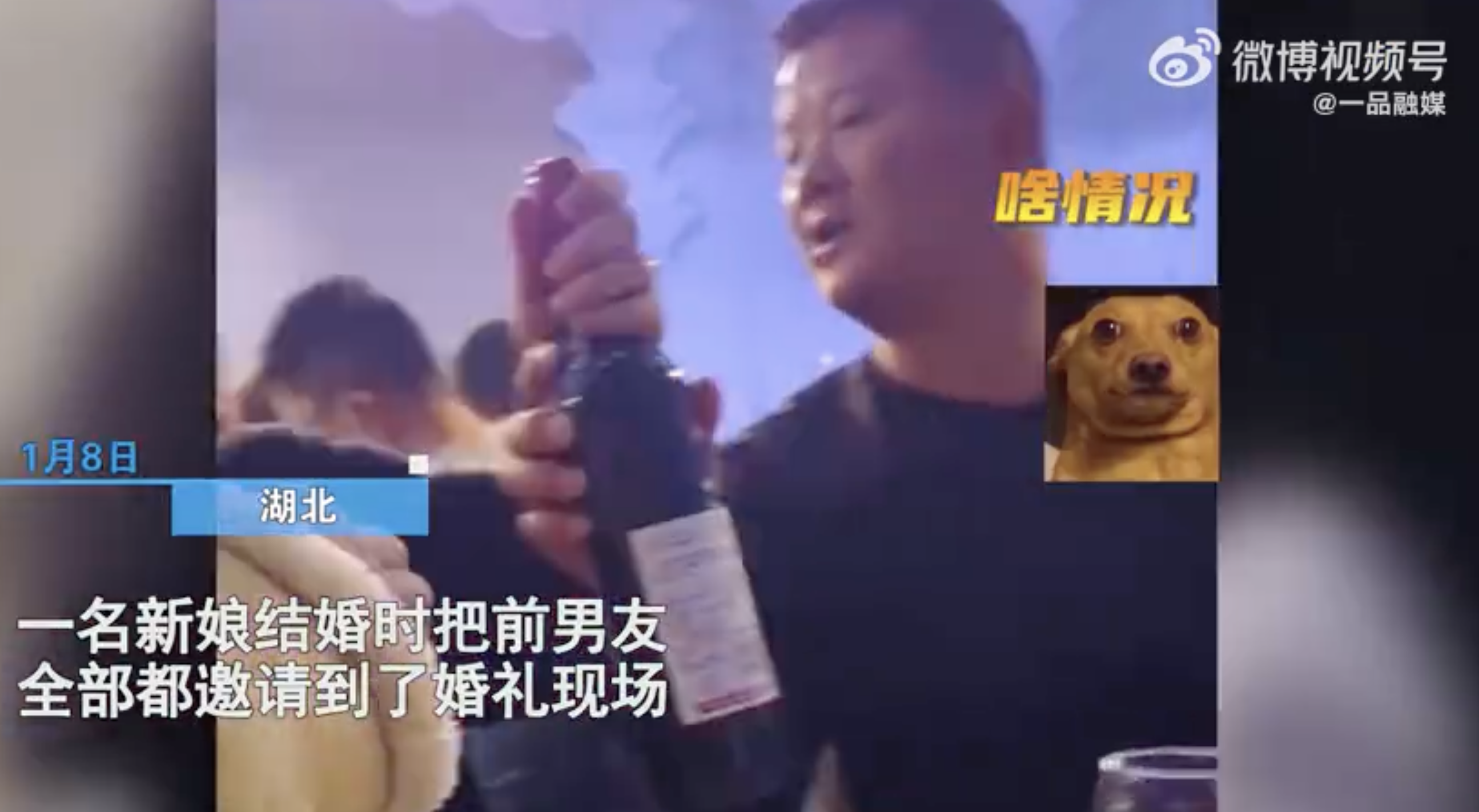 Mixed reactions from online commentators
Weibo users reacted differently to the video.
Many joked that the bride has a type, as evidenced by the fact that many of her ex-boyfriends look alike.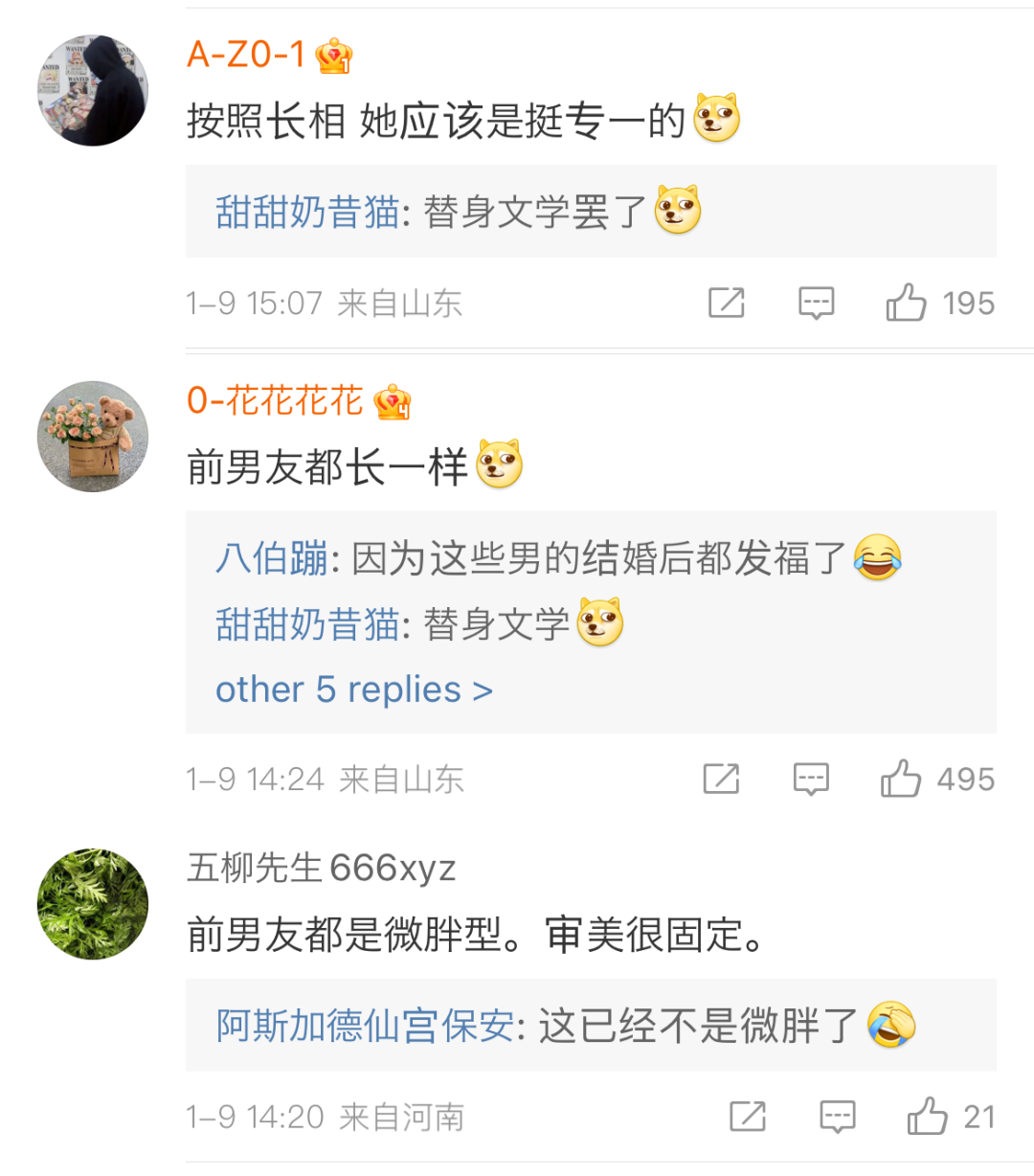 Translation:

User @A-Z0-1:

Judging by appearances [of the ex-boyfriends]the bride must be a faithful person.

User @0-huahuahuahua:

The bride's ex-boyfriends all look the same.

User @Wuliuxiansheng666xyz:

The bride's ex-boyfriends are all a bit chubby. She certainly has firm standards for her partner.
However, others doubted that the placard was just a clickbait joke, especially given that it was handwritten rather than printed.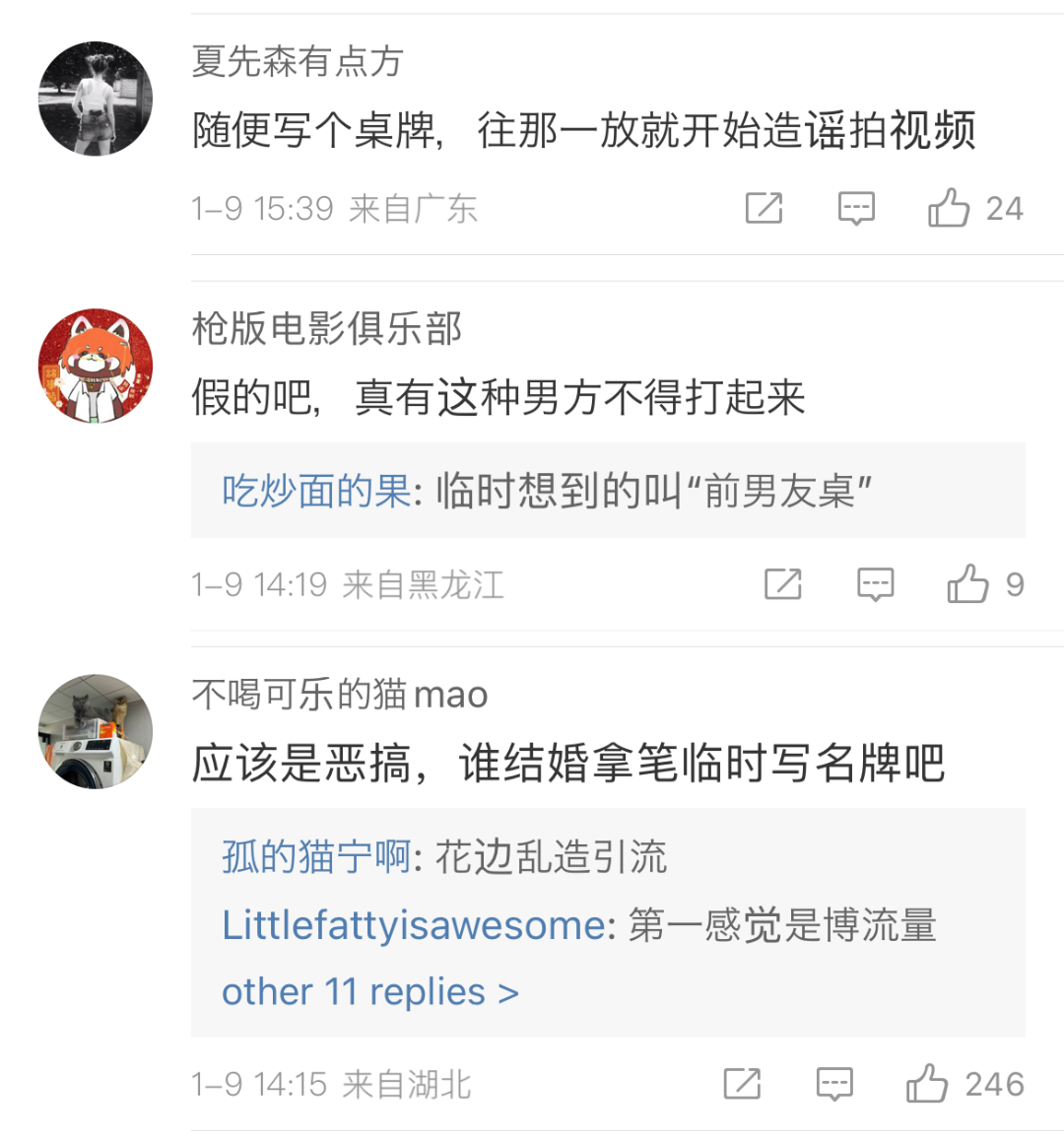 Translation:

User @Xiaxiansenyoudianfang:

Confirm that the bride just wrote it on a piece of paper, put it on the table and filmed it to spread a rumor.

User @qiangbandianyingjulebu:

This one [ex-boyfriend table] Can not be true. If it were real, the groom would have caused a scene.

User @Buhekeledemaomao:

This ex-boyfriend table looks like a joke. Who would handwrite last minute placards for their wedding?
Top image via Yipin's Weibo page.