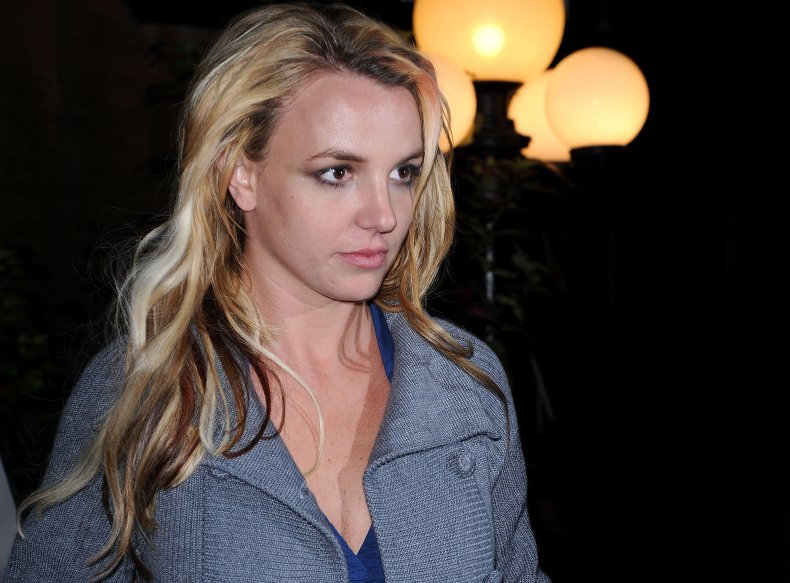 Britney Spears fans have long followed her every move on Instagram to try to determine her health, safety and mood. On Sunday, September 11, her state was undeniably angry.
The pop star, who recently changed her Instagram name to "Channel 8," posted a photo of herself taken from behind, with a heart emoji covering her behind. In the caption, she sent a message to her father and former curator, Jamie Spears: "See this photo right here… kiss my damn mom f**king a** you f**king bast**d." She ended the message with a peach emoji.
She also referenced a photo she didn't like that she suggested her dad posted to make her look bad, saying, "Psss…and dad the beautiful picture you guys took of me in New York City for Pepsi making me cry when I'm 80 years old… see this photo here."
It is not clear which photo she refers to.
On November 12, 2021, Jamie Spears' 13-year conservatorship of his daughter – which controlled both her estate and her person – was finally dissolved after a long battle on Britney's side and with support from the #FreeBritney movement. She tweeted that day: "I think I'm going to cry for the rest of the day!!!! Best day ever."
Britney has since gotten pregnant and miscarried in May; married her longtime love, Sam Asghari, on June 9; and released a duet with Elton John, "Hold Me Closer" on August 26. Although the song received mixed reviews, it was the superstar's first new music since 2016, debuting at number 6 on Billboard's Hot 100.
She was recently in the news for a public battle with her ex, Kevin Federline, who is the father of her teenage sons, Jayden James and Sean Preston. Federline told 60 Minutes Australia that their children were ashamed of their mother's frequent nude posts on Instagram.
"Look, maybe that's just another way she tries to express herself," Federline said. "But that doesn't take away from what it does to them. It's tough. I can't imagine what it feels like to be a teenager going to high school."
Spears responded on Instagram, writing: "I am saddened to hear that my ex-husband has decided to discuss the relationship between me and my children," she posted on Saturday. "As we all know, raising teenage boys is not easy for anyone. It worries me that the reason is based on my Instagram. It was LONG before Instagram."
Since the end of her conservatory, Britney has regularly used Instagram as her favorite platform for sharing videos, photos, and lengthy, often stream-of-conscious messages, to garner some fans and others to care about her health and safety.
Her message to her father on September 11 was preceded by a lengthy message telling her that the only video she shot during her conservatory days was for her song "Work Bitch," ruminating about being short and making a confession. that "I'm pretty traumatized for life and yes, I'm fucking pissed and now I probably won't perform anymore because I'm stubborn and will make my point."
Follower responses to Sunday night's posts ranged from "Queen" to "Britney, I just want you to know you're loved" and "Please get help" with a crying emoji.
News week has reached out to Britney Spears representatives for comment.