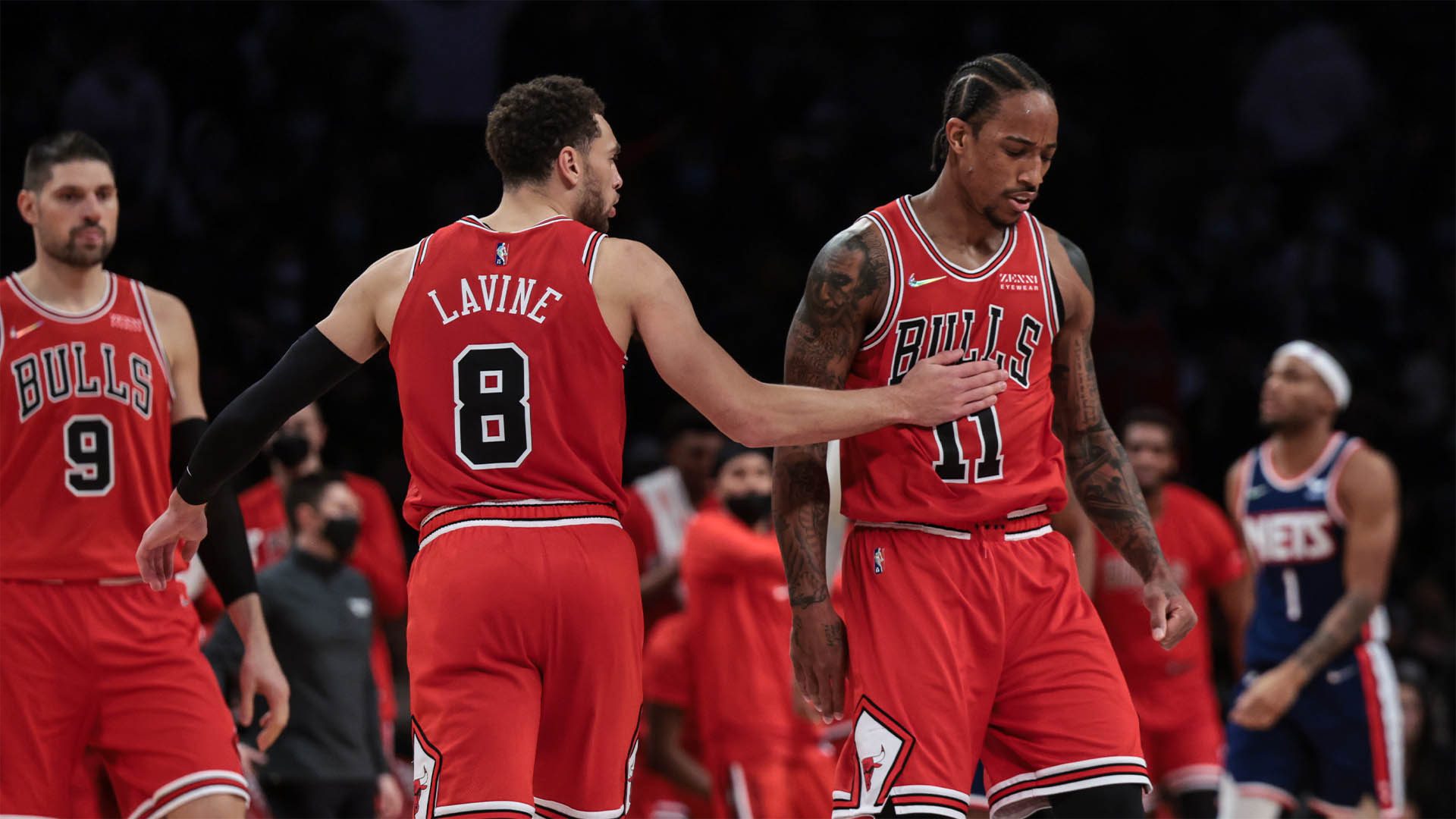 The Chicago Bulls rallied hard to earn a 121-107 victory over Boston, which has not lost a game since November 2.
The Bulls had lost their last four games, but decided today would be different. Zach LaVine entered the fourth quarter with 6:12 left to play and the score was 104-96 for the Bulls.
No more than eight seconds later, he made a 27-foot three-point jumper and then made two more 3s in the quarter to help put his team out of question.
"I have tremendous confidence in his offense and his ability to shoot the ball," Bulls coach Billy Donovan said of LaVine. post game. "He's done that his whole career. He's an elite at it."
"It probably won't show up on the stat sheet, but he generated a lot of open shots for our guys," explained Donovan.
"He didn't hit the ball with the percentage he usually does, but like I said, I'm not worried about it.
"He still got 22 points tonight, but he did it defensively, he did it with his passes, he tried to get in and rebound, he made good decisions, so I thought he did a lot of extremely positive things."
Coby ➡️ Zach 😤@ZachLaVine | @NBCSChicago pic.twitter.com/iM2nUwGJix

— Chicago Bulls (@chicagobulls) November 22, 2022
DeMar DeRozan tied with Jayson Tatum for the game-high of 28 points and also had eight rebounds and four assists. His three-point and free-throw percentage were both 100.
Poetry.@DeMar_DeRozan | @NBCSChicago pic.twitter.com/TwkiCfDi1v

— Chicago Bulls (@chicagobulls) November 22, 2022
Boston was almost at full strength, bar Danilo Gallinari (left knee ACL repair) and Robert Williams (left knee surgery) and their stars worked hard for a win and to stay on top of the Eastern Conference ladder.
Tatum scored 28 points, 11 rebounds and seven assists, while Jaylen Brown had 25 points and seven rebounds, but it wasn't enough. The only time they took the lead was in the first two minutes of the game.
The Bulls were dominant in the paint, scoring ten points better than the Celtics and 13 points faster than the Celtics. Bulls big man Nikola Vucevic had 13 rebounds himself, while Andre Drummond had 12 off the bench.
"I give Vooch a lot of credit because it was a game where he had a lot of chances to get post-ups in that second half and we kind of missed him or they were in front of him and they took the chance away," said Donovan . "But he kept playing, he kept defending, he kept trying to rebound, he kept trying to do other things."
In a wild stat, two of Boston's four losses this season have been handed to them by the Bulls.
Chicago will try to keep going as they face Milwaukee's difficult task on Wednesday night. Then their grueling away trip continues against OKC, Utah, Phoenix, Golden State and Sacramento.