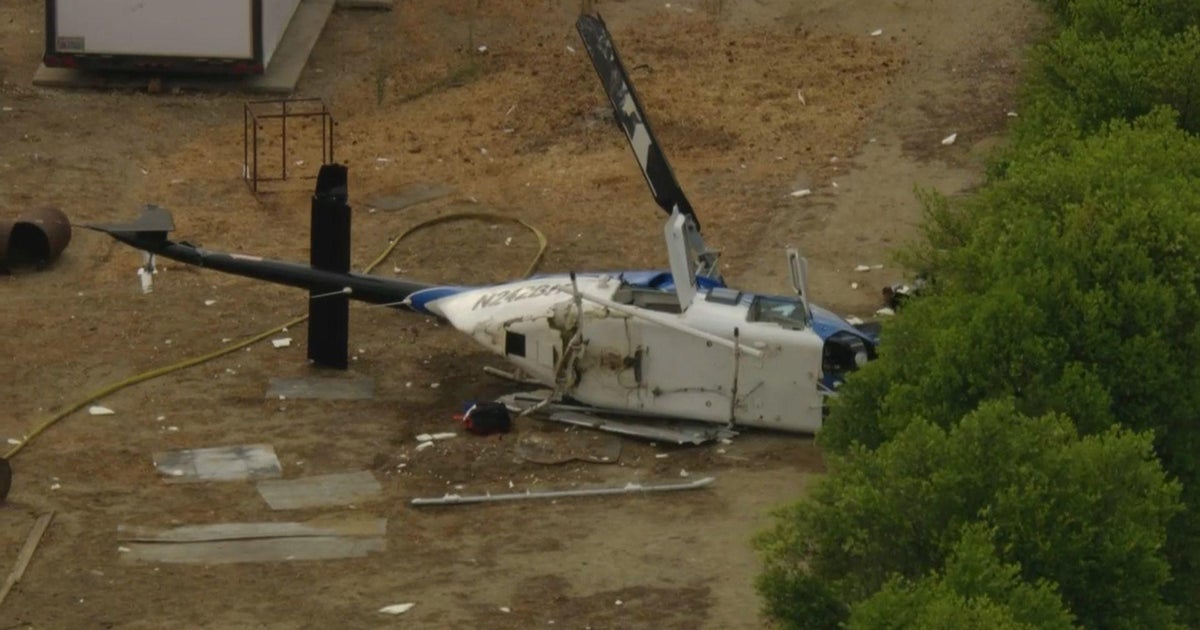 Three people were slightly injured on Saturday after a Cal Fire helicopter crashed into a residential area in Banning, the Cal Fire Riverside County Fire Department confirmed to TBEN.
No homes were hit by the helicopter, TBEN has learned.
Cal Fire said the helicopter was trying to land at Banning Airport, located 200 block from S. Hathaway Street, when it crashed.
Three people inside suffered minor injuries and were extricated from the helicopter.
All three were taken to a local trauma center.
The crashed helicopter is a "call when needed" aircraft used in Cal Fire's battle against the fair view fire, which burned more than 27,000 acres.
The helicopter returned to base after being in service to fight the blaze.
The pilot and two Cal Fire firefighters were in the Bell 206 helicopter when it crashed. Fortunately, all three sustained moderate injuries and were on the alert when first responders arrived, TBEN's Laurie Perez reports.
"Of course I see the helicopter he was spinning like you see in movies. I was like wow," Michael Banuelos told Perez.
The crash was certainly a shocking sight to see for residents living near the Banning Airport.
Cal Fire told Perez the crash was caused by a malfunction. It is not clear what kind of malfunction that was.
"It started spinning, then it started falling down and then it just fell down and bits went all over the place," Banuelos said.