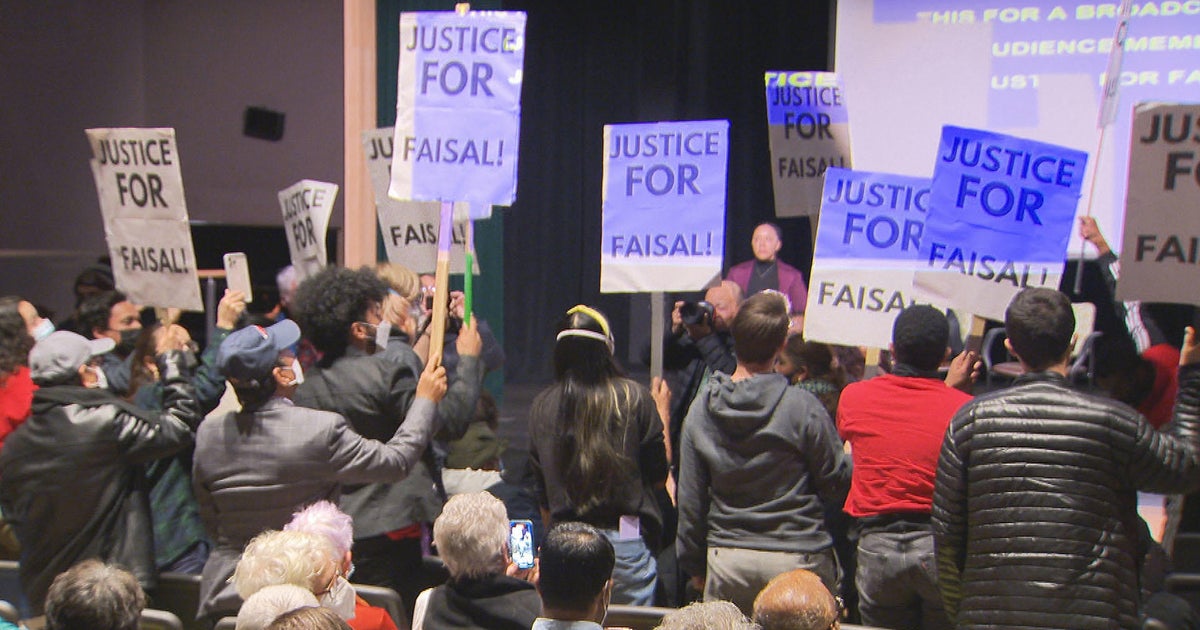 CAMBRIDGE – People in Cambridge are demanding answers after police shot dead a man with a large knife. Angry citizens had a chance to confront law enforcement and city leaders on Thursday night.
Faisal said shot and killed last Wednesday after police said he jumped out of a window with the knife. After a foot chase, he allegedly went towards officers with the knife, despite stop commands.
Cambridge residents and the Bangladeshi community protested the 20-year-old's murder earlier this week. At Thursday's meeting, the city manager, police chief and district attorney were involved in the investigation of the officer who fired the fatal shot, but the presentation changed question and answer was controversial.
District Attorney Marian Ryan tried to explain what happens next in her investigation. "It was very emotional," Ryan said after the meeting. "As you saw, this is a community that is really hurting."
Faisal's family was not in the room, but former classmates and a teacher were.
"Very responsible, very kind," said Milla Maia of Somerville, Faisal's former teacher.
They say Faisal was a healthy boy and they are frustrated with a lack of answers on the public forum.
"I can't help but feel like this was a waste of time. They didn't answer questions," Maia said.
Investigators said they were unable to provide many details during the open investigation. The officer who fired the fatal shot is currently on paid administrative leave.
Thanks for reading TBEN NEWS.
Create your free account or log in
for more features.