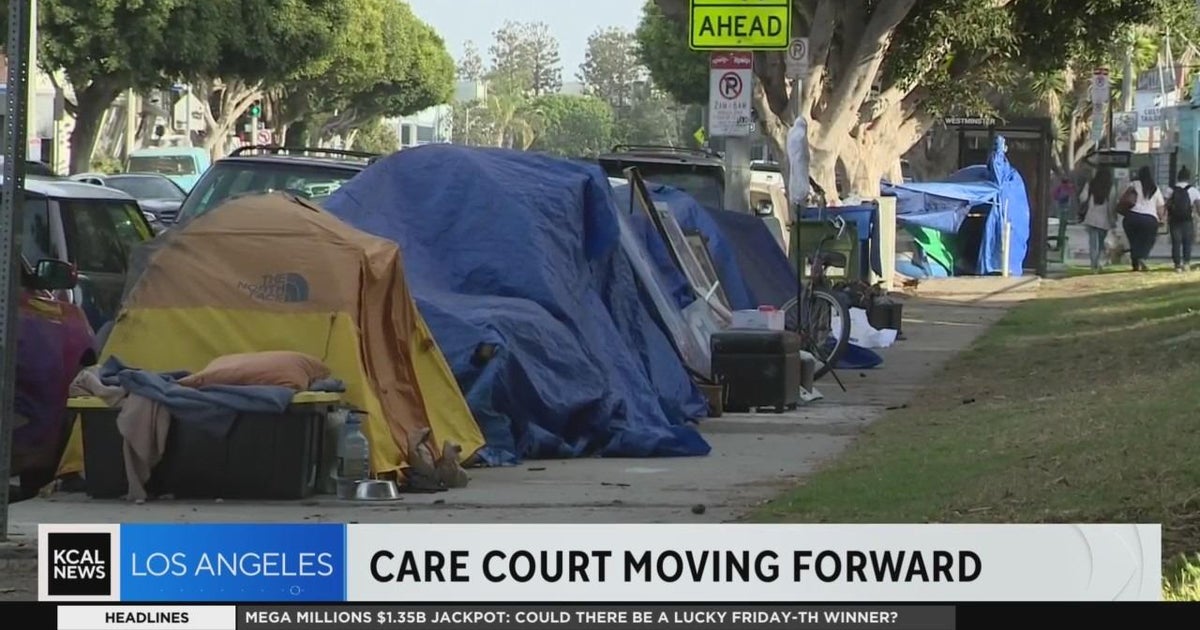 Los Angeles County will accelerate implementation of a statewide program designed to help people with severe mental illness, officials announced today.
The CARE Court (for Community Assistance, Recovery and Empowerment) program is supported by Governor Gavin Newsom and is designed to help people living on the streets with mental illness and drug addiction.
"CARE Court is bringing real progress and accountability at all levels to fix the broken system that is failing too many Californians in crisis," Newsom said in a statement. "I commend Los Angeles County leaders, the courts and all local government partners and stakeholders across the state who are taking urgent action to make this lifesaving initiative a reality for thousands of struggling Californians."
Seven counties pledged to roll out the program this year: Glenn, San Diego, San Francisco, Tuolumne, Stanislaus, Orange and Riverside. Los Angeles, the state's most populous county, accelerated the implementation date a year ahead of schedule, to December 1, 2023.
CARE Court, which received bipartisan support in the state legislature, can force someone suffering from mental illness to participate in a court-ordered care plan for up to two years. The plan may include individualized interventions with support services, medications, and housing. Those who do not complete their care plan may be hospitalized or placed under guardianship.
The province's Mental Health Department will oversee the implementation of the program.
"We are in a homelessness emergency and we know that many living on the streets struggle with serious mental illness," said board chairman Janice Hahn. "Governor Newsom's Care Court model has been a missing piece in our effort to get people in."
Los Angeles Mayor Karen Bass supported the acceleration and thanked Newsom for his leadership.
"It is very inhumane to allow people to become mentally ill and die in the streets," Bass said. "We will close arms with Los Angeles County, build CARE courts and expand mental health and substance abuse programs to help Angelenos get better while respecting all civil liberties."