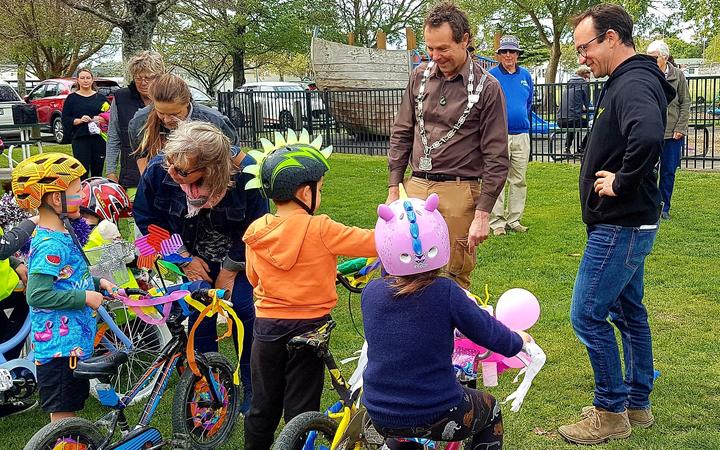 Carterton locals are encouraged to contribute to two consultations "important" to the future of the district, said Mayor Greg Lang.
Ideas were sought on a growth management document for the east end of town, and a call for residents to contribute to the district's reserve plan was launched this week.
In November, the Carterton District Council (CDC) launched a public consultation on a document that provides "a vision for the future development" of rural lands east of the city's urban center.
The district's population of 9,100 is expected to increase by approximately 40 percent over the next 20 years.
In October, councilors discussed a draft Wellington Regional Growth Framework that estimates the region's workforce to increase by 200,000 by mid-century.
Last year's Big Jar of Ideas campaign garnered national attention. The council received more than 700 submissions as part of a month-long initiative in July and August.
The reaction has been slower for the growth plan, but Lang sees it as a critical part of the city's future planning.
"It's important to Carterton. I don't think at any time in the past that we have planned for the future as we are now.
"The growth plan is integral to the future of the Township of Carterton."
He said the CDC documents "fit together very well."
"What we have done to upgrade our infrastructure is very preliminary for that, a catalyst to get there."
The reserve plan aims to protect the wide range of parks, sports fields and other recreational facilities in the district.
It encompasses lands as diverse as coastal areas, rural halls, and the surroundings of the city's iconic clock tower.
"I'm sure a lot of people don't realize the wonderful views we have in the neighborhood," Lang said.
"What's going on with the parks and the city center has a lot to do with the popularity of Wairarapa right now."
The deadline for commenting on the Eastern growth plan is January 30.
The consultation on the reserve management plan opened on Wednesday January 13 and continues until March 30.
More information on the plans and submission processes is available on the CDC website.
Hearings could be scheduled for the reserve plan later this year.
Local Democracy Reporting is a public interest information service supported by RNZ, the Association of News Publishers and NZ On Air.
.