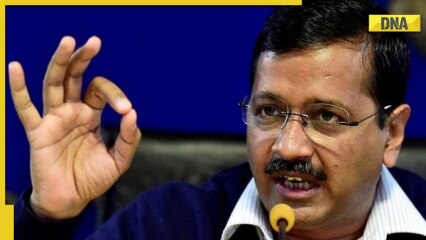 Just a few days ahead of the highly anticipated 2022 MCD polls in Delhi, the Bhartiya Janta Party (BJP) has launched another attack on the Aam Aadmi Party (AAP) government in the capital, releasing a sting operation video who supports her claims.
BJP has uploaded a video through its official social media account of a sting operation allegedly of an AAP employee who was asked to pay cash to get a ticket from the party for the upcoming MCD polls 2022. The video is from an AAP employee named Bindu.
The BJP has claimed that AAP is charging Rs 80 lakh per seat in the upcoming MCD (Municipal Corporation of Delhi) polls 2022, releasing an explosive sting operation video supporting its claims.
Bindu, who is an AAP employee and is seeking MCD polls (Municipal Corporation of Delhi) from Ward No. 54 in Rohini D, has alleged that she was asked to pay about Rs 80 lakhs to the party to get a . to get a ticket for the polls.
National Spokesman Shri @sambitswaraj and MLA Shri @Gupta_viender address a press conference. https://t.co/EgwyyzTns1 — BJP Delhi (@BJP4Delhi) November 21, 2022
The AAP employee further said that some members of the committee that decides on the allocation of tickets by AAP have to pay a substantial amount. She revealed that she had already paid Rs 21 lakhs but is asked to make the 'full payment' before getting her ticket.
The music video was released by the BJP and was reportedly shot by Bindu, who can be heard talking to some members of the AAP committee about making the "full payment at once or in installments".
This comes right on the backdrop of the controversy surrounding AAP leader Satyendra Jain in prison, where he can be seen getting a foot massage in his prison cell. BJP accused AAP of giving Jain special treatment despite his allegations of hawala and money laundering.
The MCD polls 2022 in Delhi will take place on December 4, while the result is likely to be announced on December 7, 2022.
READ | Who is 'Narmada Bachao' Activist Medha Patkar? Know why her joining Bharat Jodo Yatra led to political strife