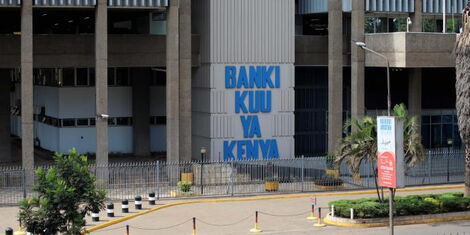 The Central Bank of Kenya (CBK) published a list of authorized Digital Credit Providers – DCPs that had applied for a license on Monday, September 19.
In a statement, CBK noted that ten mobile lenders had been approved so far out of 288 applications submitted since March 2022.
However, CBK noted that other applicants would be added in due course as they are in different stages of the approval process.
A file image of the Central Bank of Kenya in Nairobi.
File
Business Daily
"CBK has received 288 applications since March 2022 and has worked closely with applicants over the past six months to review their applications.
In addition, CBK has engaged other regulatory bodies and bodies relevant to the licensing process, including the Office of the Data Protection Commissioner. We recognize the efforts of the applicants and the support of other regulators and agencies in this process."
The list includes Ceres Tech Limited, Getcash Capital Limited, Giando Africa Limited (Trading as Flash Credit Africa), Jijenge Credit Limited, Kweli Smart Solutions Limited, Mwanzo Credit Limited.
Others include MyWagepay Limited, Rewot Ciro Limited, Sevi Innovation Limited and Sokohela Limited.
"We urge these applicants to promptly submit the pending documentation to facilitate the assessment of their applications."
However, the regulator warned the unregulated DCPs that have not applied for a license to refrain from conducting digital credit transactions. The transition period for all unregulated DCPS to apply for a license ended on September 17, 2022.
"This is in accordance with section 59(2) of the Central Bank of Kenya Act (CBK Act), which requires all operating non-regulated DCPs to be completed within six months of the publication of the Central Bank of Kenya (Digital Credit Providers) Regulations , 2022 (the Regulations), that is, before September 17, 2022, or cessation of operations."
CBK noted that the regulation was vital due to public concerns about the explosively growing DCPs in the country.
"The licensing and oversight of DCPs, as noted earlier, has been accelerated by public concerns about the predatory practices of the unregulated DCPs, and in particular their high fees, unethical debt collection practices and misuse of personal information. ."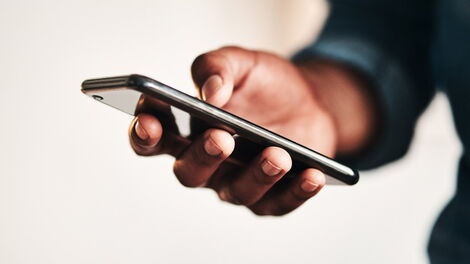 A person using a telephone
File
abuse