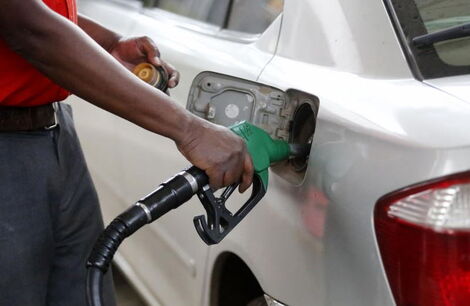 Skip to main content
Matatus parked along the road to Accra.

Deposit
A video surveillance sequence seen by Kenyan.co.ke captured a matatu exiting a gas station after refusing to pay his fuel dues.

The footage captures the incident at night as the driver flees immediately after his car is full.

The gas station attendant is seen chasing the vehicle and is nearly injured even though he fails to apprehend the rogue driver.

A petrol station attendant pumping fuel into a car.

Deposit

TBEN on social media condemned the driver's action, saying it had become a common habit in recent days.

"Shame on the driver. Refuel and run away without paying. Not only did this flagrant theft endanger the life of the employee and ultimately the general public, "said Ahmed Mohamed.

Other TBEN called on the National Transport and Security Authority (NTSA) and the Directorate of Public Prosecutions (DCI) to act quickly and arrest the driver.

Kenyan motorists have been hit hard by fuel prices the government has increased since mid-March 2021.

Rising prices have prompted some motorists to travel all the way to the Tanzanian border for fuel in an attempt to save money given the state of the economy in Kenya.

As the government continues to enforce the second curfew in some counties around the country, utility vehicles also continue to feel the pinch, with many saying they earn less than half of what they used to win.

Recently, Nairobi Matatu operator boss Jamal Ibrahim surprised President Uhuru Kenyatta while he was on a tour of Green Park Terminus with the aim of discussing the fate of the motorist.

Reports said Jamal had succeeded in arranging an official meeting with the president where they would discuss an appropriate solution to mitigate the impact of the lockdown.

These are some of the reasons that could have led to the motorist's behaviors, including the one captured in the CCTV footage below.
TBEN.co.ke © 2021 All rights reserved