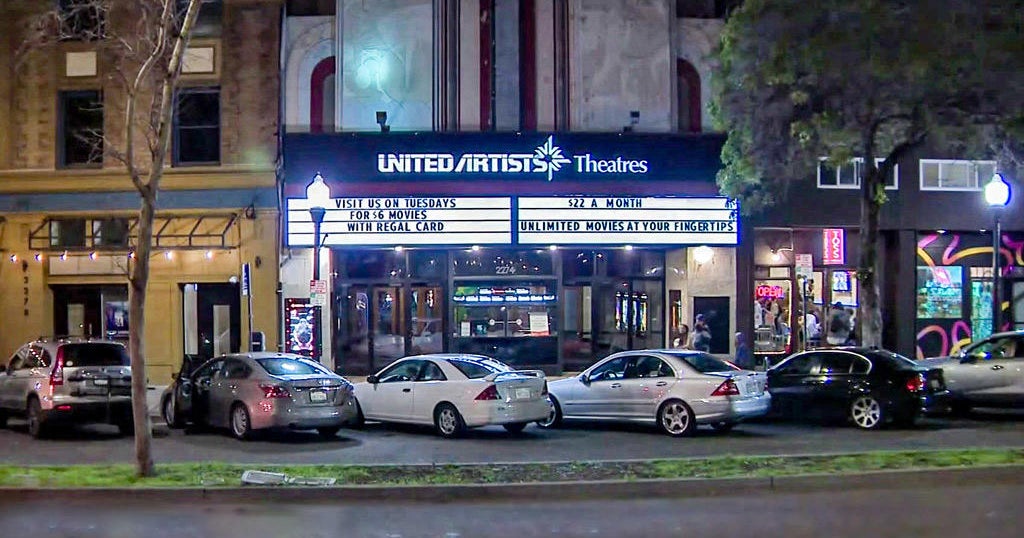 BERKELEY — The curtain is about to close on the last commercially operated movie theater in Berkeley.
Regal UA's theater is expected to be part of Regal Cinemas' nationwide downsizing plan.
The theater on Shattuck Ave. has been around for 100 years and is a trusted place for locals to watch a movie. Many say shuttering this location would be like losing part of Berkeley.
"I wasn't really surprised to tell you the truth because the California is closed, the Shattuck is closed. This was the last one. It was only a matter of time," said James Fredrickson, who lives in the East Bay.
Fredrickson has been a frequent visitor to the shops, restaurants and theaters of downtown Berkeley for 45 years.
"Berkeley is no longer the Berkeley it was. I don't think it's going to be interesting, but it's going to be a lot more boring," he added.
According to Business Insider, this Regal location is one of 39 theaters nationwide set to close next month. Regal's parent company, Cineworld Group, filed for bankruptcy last year.
As longtime fixtures of the Berkeley community fade away, Faith Darling and Julie Bergen joined a growing chorus of disappointment.
"It's not the same watching movies at home, even if you have a big screen. If it's a comedy, you don't laugh out loud. If you want to cry, you don't just want to cry," they noted.
Theaters were hit hard during the pandemic and were among the last to reopen.
Many hoped that this theater, which opened in 1932, might survive, but it's another sign that the Berkeley they once knew has changed.
"I kind of think Berkeley is going through the transformation from being an eccentric kind of funky place that it was to this posh kind of doom valley with all that sludge gray — with all these multistory apartment buildings going up," Fredrickson grunted.
There was a proposal to turn the theater building into a 17-story mixed-use apartment building.
All that is expected to remain is the Regal facade.
Cineworld did not respond to KPIX's request for comment.