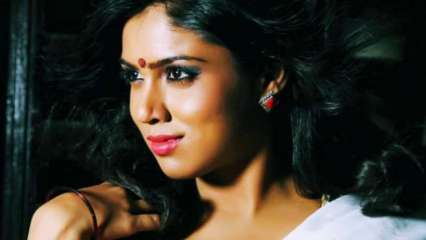 Kannada 'Big Boss 7' contestant and actress Chaitra Kotturu on Thursday attempted suicide by consuming phenyl at her home. Shortly after the incident, Kotturu was rushed to a local hospital where her condition was declared stable.
Police said Kotturu was married to Mandya-based businessman Nagarjuna a few days ago. The actresses' wedding was quickly called off after the businessman's family refused to accept their ties, while the late Nagarjuna himself claimed he was "forced" by some groups to marry her although he was not interested in marriage.
On March 28, a photo of Kotturu marrying Nagarjuna in a temple went viral, among other photos of the wedding. She has reportedly maintained a relationship with Nagarjuna for the past two years, police said.
She tied the knot in a simple ceremony at the Byatarayanapura Ganapathi temple in the presence of her family members. However, the groom's family accused her of forcibly marrying Nagarjuna by making threats.
"The case came to the Kolar police station. We called the two families to the station for their statements," the police added.
Shortly after the wedding, when the actress visited Nagarjuna's ancestral home, she was reportedly not allowed in despite the latter's family allegedly asking the couple not to enter the house. calling the marriage "invalid," police said citing Kotturu's statement.
Police added that Kotturu accused Nagarjuna of constantly delaying the marriage. They later decided to marry with the support of family and community leaders first.
"His family had denigrated me, my job, and even threatened me with death if I didn't let him go. So we asked to hold talks in Kolar instead of discussing the issue in public, "the actress told police.
Kotturu was a contestant in "Bigg Boss" Kannada Season 7. She was a TV series writer before entering the show hosted by Kiccha Sudeep. She had also played a supporting role in Haripriya's "Soojidaara".
.