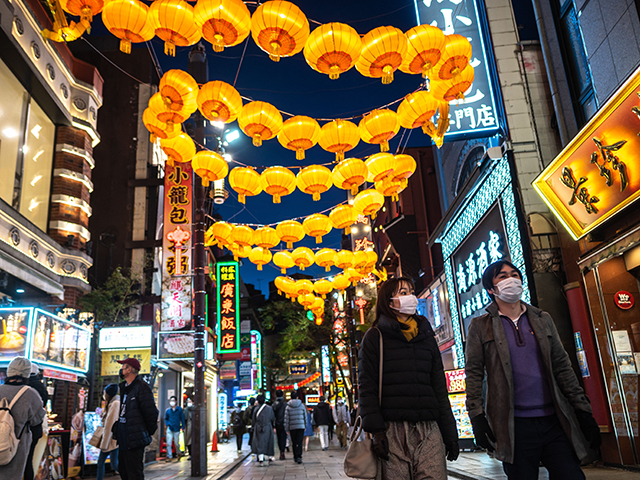 China's Ministry of Transport reported on Saturday that more than 42 million people have traveled by car, train, ship and plane during the early days of the long Lunar New Year travel season, and by the time the holiday arrives, more than 2 billion trips have been made. has been done, even though a massive wave of coronavirus infections is reportedly sweeping through China.
The South China Morning Mail (SCMP) said it came as no surprise that travel would increase by 57 percent during the same period in 2022, as China's strict "zero Covid" coronavirus controls have been completely lifted and all travel restrictions lifted. Final travel numbers for 2023 will likely be nearly double the 2022 totals, but still not much more than half of the 2019 peak.
42 million Chinese on the move on day 8 of post zero-Covid Lunar New Year https://t.co/j5XAnS047g

— Southern China Morning Post (@SCMPNews) January 15, 2023
The Lunar New Year is technically observed for one week, from January 21 to 27 this year, but it comes with a heavy 40-day travel season. Both tourism and home visits to see relatives are a staple of the biggest holiday on the Chinese calendar, which spawned the world's largest regular human migration — until 2020, when the coronavirus pandemic heavily restricted travel.
With the government lifting some of its toughest pandemic restrictions, the Chinese people are eager to resume traditional holiday travel. Many experts fear they are bringing the world's largest sustained coronavirus outbreak.
The SCMP quoted analysts as saying travel for the 2023 Spring Festival would be held lower by the relative shortage of migrant workers over the past year, meaning fewer traveling workers are returning home for the holiday. The analysts also suspected fears over the coronavirus surge would keep some people at home, fears sparked by some city officials who warned bus and train workers to expect a spike in infections from their sick passengers.
Urban workers populated train stations in China's largest cities as the country's mass migration for Lunar New Year holidays gained momentum, an early sign of economic recovery as officials confirmed a historic plunge due to COVID curbs https://t.co /kUMl3hABnz

— Reuters (@Reuters) January 17, 2023
Reuters Tuesday saw passengers boarding trains in China's cities, possibly a harbinger of both a new wave of infections and much-needed vitality for China's sluggish economy:
As travelers made their way past the stations in Shanghai, China's largest city, some expressed optimism despite the risks.

"I'm not worried about the virus. Because we are young, our immunity is fine," 37-year-old migrant worker Zhou Ning told Reuters outside the Shanghai train station as he prepared to go back to his home area in Bazhong in northeastern Sichuan province.

"Back in my hometown, there are a lot of people who have tested positive, but I'm not worried about that."
Reuters cited data from Chinese airlines showing at least 70,000 flights across China last week, which is about 80 percent of typical traffic levels before the pandemic.
The UK Guardian well-known rural hospitals are stocking up on medicines and medical equipment to brace themselves for a wave of infections from city travelers visiting their relatives in the countryside, and country people vacationing in the big cities.
"In China's most populous city, Shanghai, temporary overnight trains have been added to meet the demand of travelers heading to the eastern province of Anhui," the spokesman said. Guardian said, citing reports in the Chinese media. "Meanwhile, daily arrivals at Macau's gambling hub exceeded 55,000 on Saturday, the highest daily arrivals since the start of the pandemic."
EuroNews noted last week that despite relentless political attacks by the Chinese government, which derided travel restrictions for its citizens as "unscientific" and unnecessary, the list of governments imposing testing requirements for the coronavirus and other measures is steadily growing as travel increases in the Lunar New Year .
Much of the European Union is now imposing restrictions on Chinese travelers, even though the EU itself has no official policy. Several countries that initially said they would not have special rules for visitors from China have reversed their position, including France and the United Kingdom.