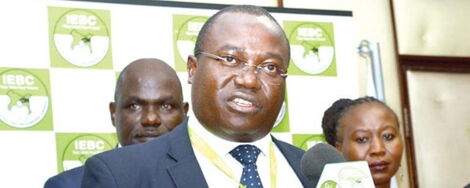 Sister to Carol Ngumbu, the lady found dead next to TBEN Electoral and Boundaries Commission (IEBC) official Chris Msando, told how she escaped death by a whisker.
In an interview with NTV on Sunday, July 31, the sister, Jedidah Wanjiku, remarked that she was going to meet the duo on the fateful night, but she couldn't after her phone's battery ran out.
She explained that she had no cash and depended on mobile money for her travels, which was impossible without a mobile phone.
The late IEBC ICT Manager Chris Msando addresses the media in Nairobi in May 2017
File
"They were going to meet and she told me Chris (Msando) told her he was going to a meeting. He was going to attend another meeting and she would be waiting for him.
"Caro called me and asked where I was. I told her I was coming, I was dealing with a customer (at the time). My phone's battery was dead and I went looking for a charger. However, the charger didn't work "I considered going to town with a dead phone with no cash. I just decided to go home," Jedidah explained.
The team would meet at approximately 9:00 PM. on the fateful Friday with Jedidah's last conversation with her sister Carol, which was confirmation that Msando had joined the group.
"They were waiting for me. Even when Chris arrived, she called and informed me. It was around 9pm and that's how I missed them. If I had showed up, I would have been with them," she added.
Jedidah tried to reach her sister the next morning, but her phone was off. On Sunday, however, she learned of Chris Msando's disappearance following an earlier announcement by the IEBC.
She then became concerned when she tried to call Msando whose phone was also off, resulting in a frantic search.
Shortly afterwards, Msando's body was recovered in a forest next to that of an unidentified lady before being transferred to the city morgue and booked as unknown bodies. Wanjiku's visit to the morgue confirmed her worst fears that her sister had been murdered.
In the following days, Wanjiku and her family suffered from cyberbullying, mainly through social media platforms.
"There were a lot of messages on Whatsapp. I didn't know where they got my contact from. It was terrible. I had to delete all my social media accounts, Facebook and Instagram. I couldn't stand them," she explained.
The family, who gave the first media interview on Sunday, five years after the murder, denounced the state's neglect and noted that they have not been given any details about the investigations since taking statements.
Ngumbu's mother, Serah Ngumbu, unaware of her daughter's relationship with Msando, appealed to the state to help the family arrange a loan the family had taken to pay for her education.
Wanjiku noted that Carol met Msando while studying at Kenya Medical Training College (KMTC) and their relationship later blossomed when she was deployed to Naivasha.
The National Police (NPS) has not yet made any arrests in connection with the horrific murder.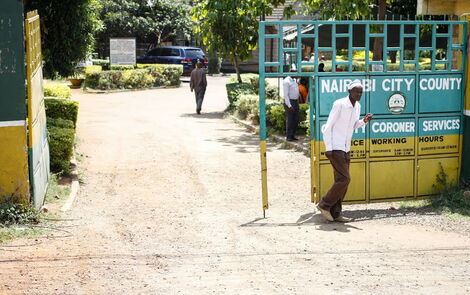 Nairobi City morgue
File
dead died dead murder to arrest