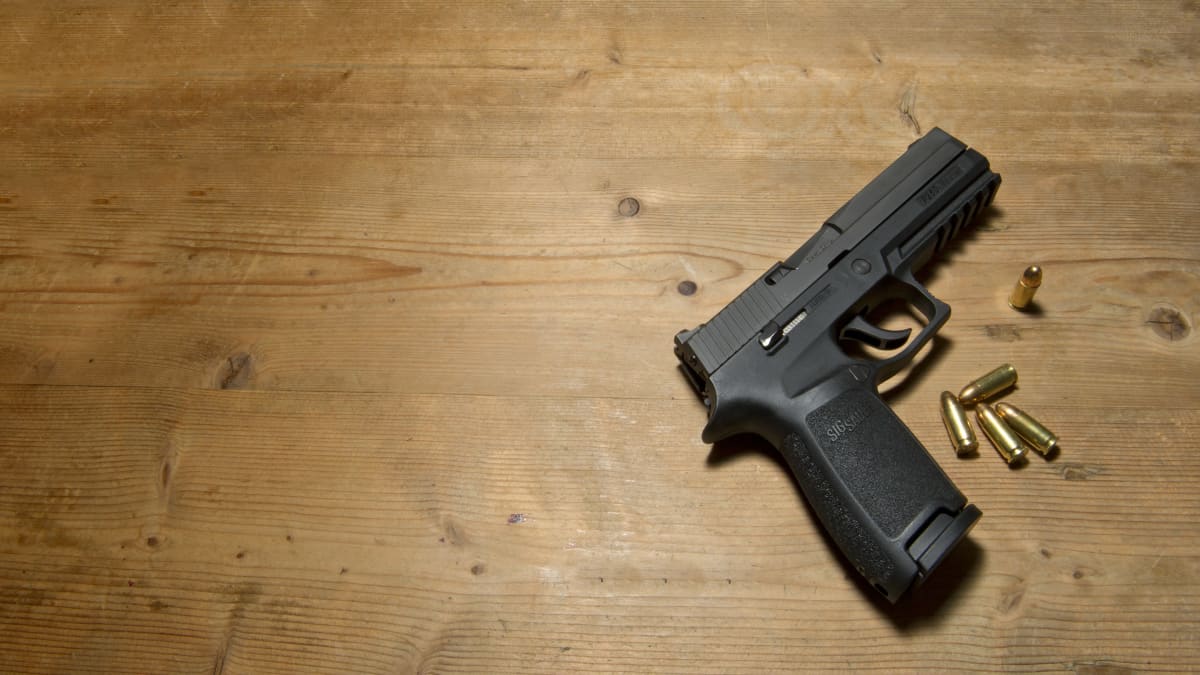 Proponents of the amendment argue that the security situation in Finland is deteriorating.
A citizens' initiative has been launched calling on the government to reinstate Finland's defunct firearms law.
Proponents of the amendment argue that the security situation in Finland has deteriorated to such an extent that the police are no longer able to protect individual citizens.
"If you look at the situation in Sweden, the trend in Finland is also moving there. There are also dozens of street gangs here and they have been involved in murder cases. This in itself is an indication that the security situation is deteriorating all the time," according to Seppo Vesalathe main signatory of the citizens' initiative.
In addition, the Russian invasion of Ukraine has also raised security concerns in Finland.
Given this development, the citizens' initiative further suggested that allowing the carrying of weapons in the interest of self-defense would be another measure to address potential terrorist or hybrid attacks.
"I think it is possible that Russia will launch an escalated hybrid operation against Finland. This idea is also the background of the initiative," said Vesala.
'Streets were not on fire'
Under the terms of the old firearms law, which was in effect until the 1990s, Finnish citizens could obtain a permit to carry a gun to protect themselves. At that time it was quite common for taxi drivers, for example, to carry a weapon in self-defense.
"In the 90s, about seven percent of gun licenses were for protection, and even then the streets weren't on fire. In any case, it's not about a free right to carry guns," Vesala stressed, adding that the proposed changes are mainly to better protect people, such as service sector workers who may be required to work alone during night shifts.
The draft citizens' initiative also acknowledged that attitudes towards firearms in Finland have become more negative in recent years, especially after the school shootings in Jokela in November 2007 and Kauhajoki in September 2008.
The initiative therefore stressed that the threshold for obtaining a self-defense permit should be higher than for a hunting weapon.
Self-defense permits common in EU countries
While talking about gun licenses for self-defense may sound extreme, 20 member states of the European Union have legislation that allows citizens to obtain firearms on the grounds of self-defense.
Vesala pointed out that even in the UK, where the vast majority of police officers do not carry guns, it is possible to get a gun license in self-defense.
"Although the UK is otherwise a country with strict gun laws, it is possible to get a self-defense permit in Northern Ireland," said Vesala, who has been a police officer herself for almost 30 years.
The citizens' initiative needs 50,000 signatures to be discussed in a plenary session of Parliament. Failing this, proponents of the initiative hope that the issue of citizens' right to protect themselves, their privacy and their loved ones will be the subject of wider public debate.
Want a roundup of the week's top stories delivered to your inbox every Thursday? Sign up to receive our weekly email!