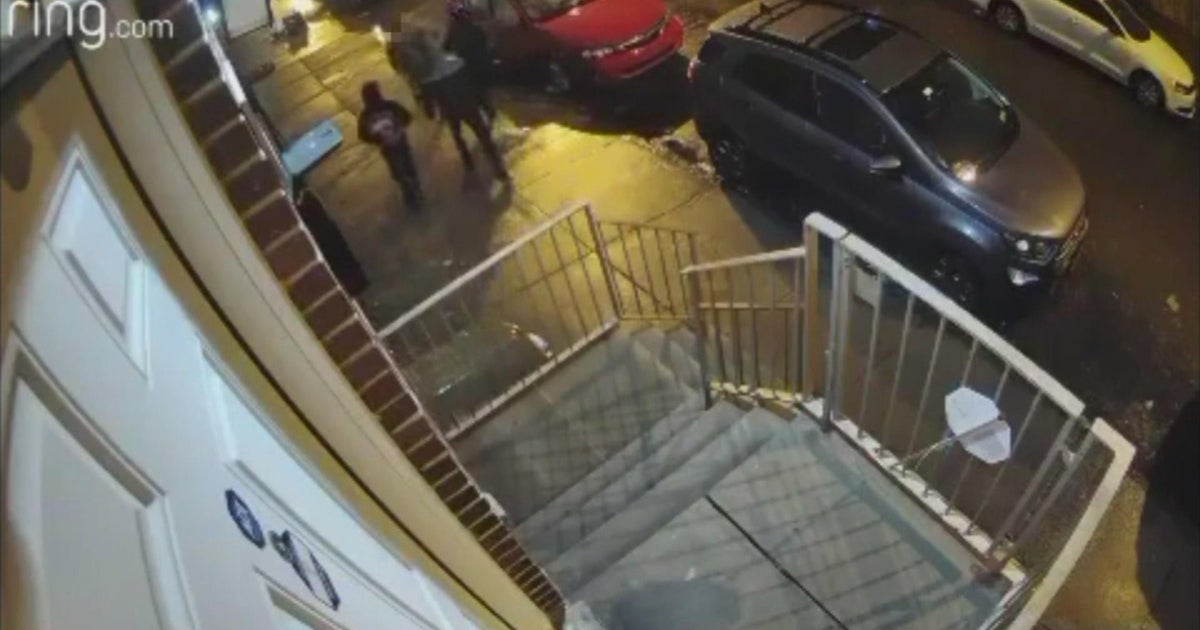 PHILADELPHIA (TBEN) — It happened again. Another Temple University student was attacked near the main campus on Sunday night.
It happened after a town hall was already scheduled with students and university officials about crime in the North Philadelphia area.
Temple's president and school safety director joined the student government in a show of unity Monday night at Temple's Performing Arts Center.
Three against one. Security video shows suspects surrounding a Temple University student before one suspect throws a punch and another throws a piece of cement at them. The student eventually escapes with minor bruises.
It happened on Sunday night at 18th and Norris Street near Temple's main campus, alarming students in the area.
"Anyone can be approached and harassed and beaten and thrown with cement at them by a group of people," said John Mangan, a senior at Temple. "It's going to be unbelievable."
A spokesman for Temple University says the incident took place outside Temple's security patrol zone. But it's the latest in a wave of violent crime in North Philadelphia.
TBEN Philadelphia showed you a surveillance video late last year Police were investigating a possible connection between three separate home burglaries officers said they targeted Temple students.
One person was arrested, but now TBEN Philadelphia has learned that at least four student victims have either left Temple University or are planning to leave at the end of the semester.
"Temple must be accountable to their students," said Barbie Brown.
Brown, a parent, said she's also taking her son out of Temple University next semester after security videos show the sophomore's car was stolen in December, which also happened near campus.
"Temple is a great school for educational purposes, but everything around Temple is a parent's worst nightmare," Brown said.
The Temple police union says it sees a real change, campus security needs more boots on the ground to patrol the area. TBEN Philadelphia learned that Temple police officers were at the meeting, but Alec Schaffer, president of the Temple University Police Association, said he was not allowed to attend the meeting.
"Unfortunately, the university is not giving us the resources we need to actually curb the violence," Schaffer said.
Temple's vice president of public safety did not respond to TBEN Philadelphia's request for an interview for this story.
The president of the Temple Student Government organized the town hall to find crime solutions.
"It has to be a citywide effort," said Gianni Quattrocchi, the TSG president. "It can't just be Temple University because TU cannot restore public safety in Philadelphia alone."
TSG will hold another town hall meeting on Thursday at 10:30 am
In a press release, the university said they have made several safety improvements for the 2023 spring semester, including adding more cameras, lighting, and a safety website for improved communication with students.