Critics have weighed on the federal government and the cantons for weeks. The point is that funds are flowing too little and too slowly to companies that have been particularly affected by the corona crisis. The restaurant industry in particular has drawn attention to its plight with advertisements, press releases and interviews.
The Federal Council has now reacted. He wants to make it easier for companies to access hardship funds (CH Media reported). Most important change: Companies that have been officially closed for at least 40 calendar days since November 1 no longer have to prove a drop in sales. So far, companies have only received money if their sales in 2020 have fallen 40% due to corona metrics – compared to average sales in 2018 and 2019.
This means that many more companies can now claim protection funds. Finance Minister Ueli Maurer assumes that up to 100,000 business applications will be received. So far, the federal government has forecast about 50,000 hardship cases.
Federal Council corrects design flaw
Plus, more money will go to individual businesses. The cap on non-refundable contributions will be reduced from 10 to 20 percent of sales. A maximum of 750,000 francs per company is paid. If it is a case of restructuring, a company can even receive up to 1.5 million francs. However, this is only possible if the homeowners and lenders include at least the same amount of money provided by the federal government and the townships.
The Federal Council also corrected a design error. Authorities have not paid enough attention to the fact that companies will also experience lower sales in the new year. It was therefore previously possible for a company not to be considered a case of difficulties thanks to a good winter season a year ago or a strong summer 2020.
Businesses can now also use sales from the past twelve months to calculate sales decline. For example, sales from February 2020 to January 2021 inclusive or from April 2020 to March 2021 inclusive.
Finally, the federal government is reducing administrative barriers. In the future, companies will have to submit fewer documents, for example in relation to measures to protect their liquidity and capital or the area of ​​uncovered fixed costs.
"We can't talk about hanging out"
Federal Councilor Maurer and the two cantonal representatives have done their best to repel the criticisms that have fallen on them in recent weeks. "We are not perfect, but we have to master the solutions within the existing structures," Zurich-based CFO Ernst Stocker said of criticisms of federalism. So forget that 80% of federal measures must be implemented by the cantons.
Implementing the hardship program is not easy, Stocker said. Of the 100,000 applications, around 20,000 would go to the canton of Zurich alone. It normally takes two to three years to implement such a program. Now it has to happen in two months. A digital tool is under construction to process all requests as quickly as possible.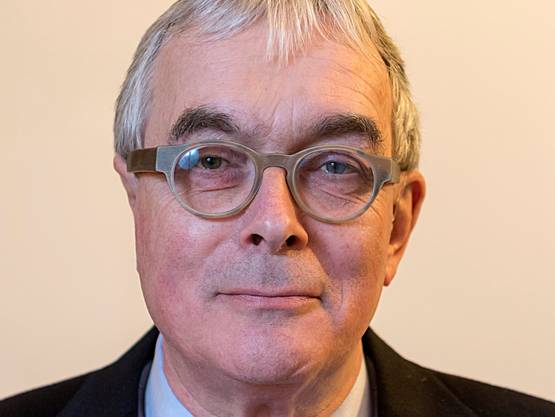 Basel economic director Christoph Brutschin protested against the accusation that everything takes too long: "We can't talk about loitering". He, Stocker and Maurer stressed that constitutional procedures must be followed. In some cantons, the legal basis had to be created first, Brutschin said. This must be approved by the cantonal parliaments and a six-week referendum period must be observed.
"The Federal Council took the call for help seriously"
It is already clear that the 2.5 billion francs previously mentioned will not be enough for difficult cases. But Maurer doesn't see this as a problem. The Federal Council will ask Parliament for an additional loan during the spring session. Since the hard cases order has only been in place since Tuesday, he cannot yet estimate how much more money will be needed now.
The catering sector is generally satisfied. "The Federal Council has taken the call for help seriously," wrote the Association Gastrosuisse in a message. The situation of restaurants will worsen with the closure until the end of February. "The relief of difficult cases helps many companies, especially the most affected," says Gastrosuisse President Casimir Platzer. This could at least cover part of the fixed costs.
At the same time, Platzer warns: "It is not yet possible to predict how many companies will be saved from ruin and whether today's decision can prevent a third wave of layoffs." Ueli Maurer, for his part, stressed that it was not just a problem of stripping, as is often written in the media. "It's true, but not only." He thinks of fitness centers or hotels in the city.
According to the Conference of Economic Directors, no request for difficulty can currently be filed in these cantons:
Bern: Warranty claims can probably be filed from March 1. However, the canton makes two exceptions: requests for immediate assistance can already be submitted, but only non-returnable contributions of a maximum of 200,000 francs. Additionally, small businesses can apply for funds that require less financial support, but arrive quickly.
Nidwalden: from January 15th
Obwalden: Applications must be submitted at the end of January 2021.
Thurgau: Applications can likely be submitted from February 1, 2021.
Zurich: According to the plan, nominations can be submitted from February 1, 2021, although efforts are made to submit nominations more quickly.
.