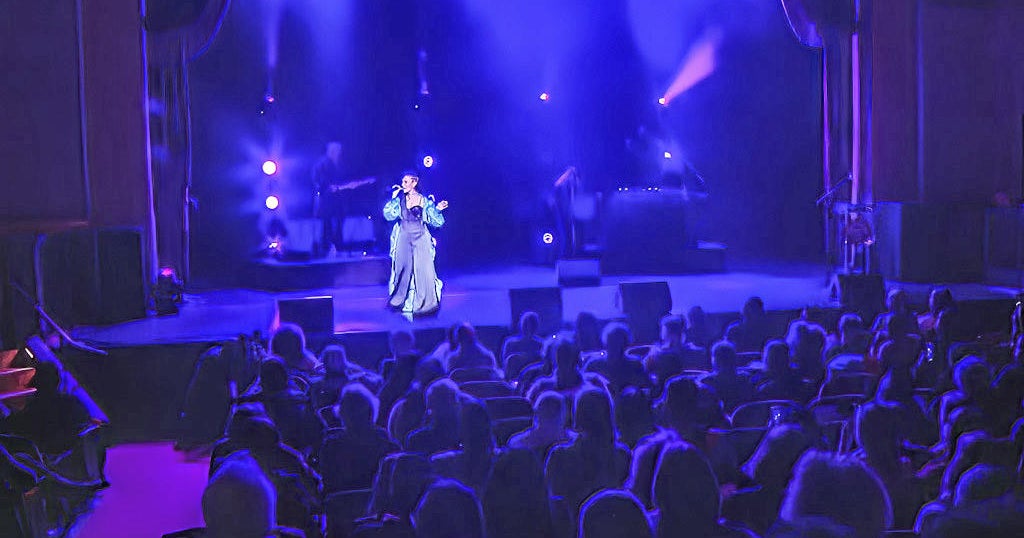 SAN FRANCISCO — A variety of artists gathered Friday night to pay tribute to Dr. Martin Luther King, Jr. at a concert hosted by the San Francisco Human Rights Commission and NorcalMLK.
The theme of the concert was Freedom, Justice and Beloved Community.
The sounds of R&B and soul singer Goapele and the Glide Memorial ensemble thrilled the sold-out Herbst Theater in San Francisco.
Among the night's performers, Glide Memorial Celebration Minister Marvin K White. He paid a spoken word tribute to Dr. King.
"When we think of the civil rights movement, we think of the songs and the images and even the cadences. That's the art. That's part of it," he said.
White said he hopes Dr. King lives on today in young leaders.
"When we think about movements, we have to remember that they are full of leaders. You can lead from behind, you can push people forward, you can inspire from behind, you don't have to be in the front and, today that can look like technology. That can look like social media," White said.
A recent viral video showing an art gallery owner in San Francisco hosing down a homeless woman caught the attention of many in the room Friday, including Mayor London Breed, who gave opening remarks.
White said solving San Francisco's problems should be a coordinated community effort.
"We can't let neighborhoods trap us. Neighborhood associations cannot take matters into their own hands. Companies cannot take matters into their own hands. You have to worry, Nob Hill, about what's happening in the Tenderloin,' he said. said.
On this evening, the audience reflected the diversity of the city. The concert gave Christina Varner, executive director of the San Francisco Tenancy Council, hope.
"It's so moving to have this togetherness in our city, you know, at a time when things can be so divisive and challenging and we see so many difficult events happening on a daily basis," she said.
This year's MLK Day celebration features several events, including an annual Caltrain Freedom Ride.
"It's always been a multiracial and intergenerational movement, so it's great to see people recognizing that they have a place in the movement," White said.