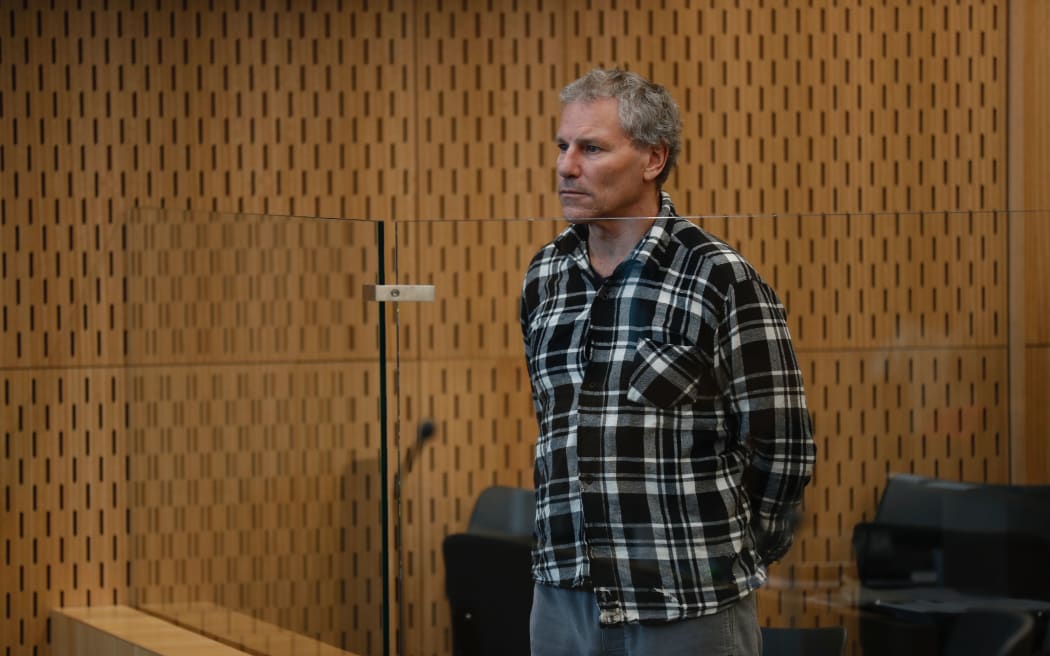 The Coroner's Court has learned that there is no record of Corrections being told of a murderer receiving further convictions while on parole.
Concerns about Paul Tainui's mental state were also raised repeatedly during Parole Board hearings and his return to the community, the court was told.
Tainui served 13 years of a life sentence for the 1994 murder of ex-girlfriend Kimberley Schroder before committing the murder of Nicole Tuxford in 2018 while on a life parole.
A joint inquest into the murder of Tuxford and the sudden death of Gary James Schroder, Kimberley's father, continued today in Christchurch.
Detective Scott Anderson led the murder investigation into Tuxford's death and was the court's first witness.
Tainui, formerly known as Paul Wilson, had 10 police events listed during his seven-year parole, he said.
But for more than half of them, there was no record of the event reported to Corrections.
Tainui was involved in an accident in which he was convicted of two charges of careless driving resulting in injury. He was fined, ordered to pay damages and disqualified from driving for a year. There was no police record that this information was shared with Corrections," Anderson detailed.
Events likely not reported to Corrections included four car crashes and information about a suspected seizure, he told the court.
Officers dealing with Tainui after he failed a routine breath test were also unaware of his lifelong parole and could not easily access relevant information, Anderson said.
Since then, police systems have changed and now an automatic alert is issued as soon as a life parole name is entered into the police system.
If they have committed a crime punishable by imprisonment, it is recommended that they be arrested and Corrections notified.
Worries about behavior patterns
Chief Corrections office psychologist consultant, Dr. Nick Wilson, also took the witness stand today.
Tainui's application for parole was rejected three times because he could not accept that he killed Kimberley Schroder, he said.
"He had some difficulty accepting personal responsibility for his actions in his offense, which he reported as 'bad,'" Wilson noted.
"In my opinion, this was a reflection of… his suppression of his evil side."
During his first prison sentence, Tainui underwent more than 300 psychiatric treatment sessions, Wilson said.
The sessions continued even during his return to the community.
"After his parole, he was contacted again by psychological services staff after concerns were raised about his level of vigilance when questioned during reintegration work."
At one point, he said, Tainui was recommended to be checked by the psychological service during his parole and to inform them immediately if he had an intimate relationship again.
Psychologists also noted that his risk of recidivism may increase when faced with a challenging situation or an irrational sense of abandonment, Wilson told the court.
But his overall risk was categorized as low in psychological assessments prepared for the Parole Board, he said.
The investigation is expected to last two weeks.