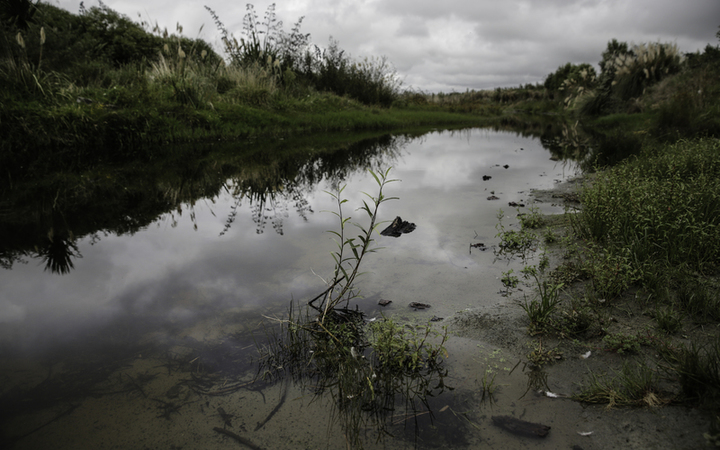 The Otago Regional Council is investigating what killed hundreds of fish in a Dunedin stream over the weekend.
The council's pollution control team visited the Kaikorai stream site and took water samples for testing.
Its chief regulatory officer, Richard Saunders, said the most likely scenario was that warm temperatures and reduced dissolved oxygen in the water would exacerbate the water quality underlying the stream. .
The opening of the coastal mouth to the Kaikorai estuary over the weekend has been another potential factor in the death of the fish, as it can cause flooding and backfilling of water in the fields of Green Island leachate.
"Opening the coastal mouth is something the ORC does regularly as a flood protection measure, and it is essential to prevent the leachate from the Green Island landfill from entering the creek," he said. Saunders said.
"Although the opening of the coastal mouth has not been associated with fish killings in the past, it is possible that it was an aggravating factor in this fish mortality event – it is something we hope to understand from our investigation. "
The incident made clear that water quality was everyone's responsibility, he said.
"Urban waterways have some of the most degraded water quality in New Zealand. It is essential that people are aware of what is happening in the streams and rivers in their backyards and avoid draining everything. which could have a negative impact on the environment. "
The Otago Fish and Game Council confirmed on social media yesterday that hundreds of fish, including smelt, plaice, bulls, trout and inanga, were dead and littered the shore, especially around the bridge from Brighton Road.
"It is too early to speculate on a cause and although it is, we suggest not to come in contact with the water from the Kaikorai estuary or the fish," the council said.
.