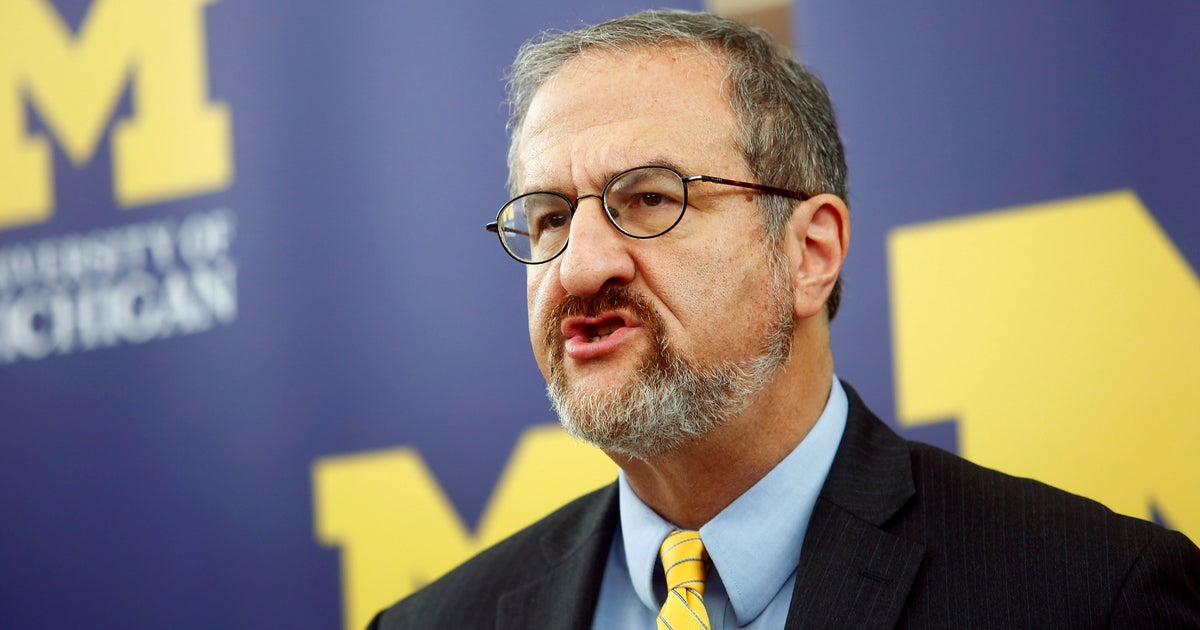 ANN ARBOR, Michigan (TBEN) The Michigan Court of Appeals refused to order the University of Michigan to release the name of a woman whose relationship with a school principal led to his removal a year ago.
The name can be withheld under an exception in the state's public records law, the court said in a 3-0 opinion.
"The public interest does not outweigh the invasion of privacy that would result from the disclosure of the subordinate employee's identity," the court said on Thursday.
The Board of Regents fired Mark Schlissel after nearly eight years because an investigation found his interactions with a female employee "contrary to advancing the dignity and reputation of the University of Michigan."
Schlissel acknowledged "poor judgment". He said the relationship was consensual, never physical, and did not involve any misuse of university resources.
The university released the complaint about Schlissel that led to an investigation, but redacted the person's name.
A Court of Claims judge ruled in favor of the university in an earlier stage of the lawsuit, which was brought by Charles Blackwell of Farmington Hills.
Thanks for reading TBEN NEWS.
Create your free account or log in
for more features.