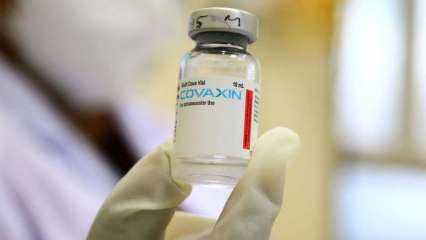 It appears that Hyderabad-based Bharat Biotech will have to wait some more time to obtain emergency use authorization for its locally made COVID-19 vaccine "Covaxin" from the World Health Organization (WHO). Once Covaxin obtains an EUL, the vaccine can be distributed to low- and middle-income countries under the COVAX facility.
At its technical advisory group meeting on Tuesday to review the data on Covaxin, the WHO requested "further clarification" from Bharat Biotech for a final "risk-benefit assessment" before recommending the vaccine for use. 'emergency.
The next meeting of the technical advisory group is scheduled for November 3 for a final assessment. Bharat Biotech had submitted an EOI (expression of interest) to the WHO on April 19 for the Emergency Use List (EUL) of Covaxin.
The Emergency Use List Technical Advisory Group (TAG-EUL) is an independent advisory group that provides recommendations to WHO on whether a COVID-19 vaccine can be listed for use in emergency in the context of the EUL procedure.
The World Health Organization (WHO) has said it expects to receive such clarifications from Bharat Biotech by the end of this week. Last week, the WHO said it was awaiting "further information" from Bharat Biotech regarding Covaxin.
The WHO has said there needs to be a thorough evaluation to ensure the vaccines are safe and "cannot compromise" before they are recommended for emergency use. India's first indigenous COVID-19 vaccine, Covaxin, made by Hyderabad-based Bharat Biotech, has shown 77.8% efficacy in its Phase 3 clinical trial.
In June, Bharat Biotech said it had concluded the final analysis of the efficacy of Covaxin from phase 3 trials. The Covaxin vaccine has been approved in 14 countries and 70 million doses have been distributed overseas, a Bharat Biotech told WHO.
(With contributions from the agency)
.