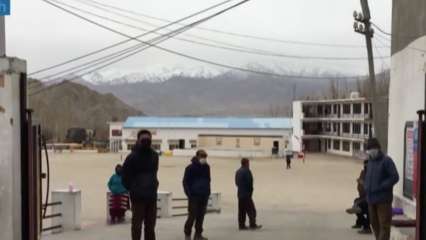 In view of the increase in COVID-19 cases, the Ladakh administration announced on Saturday April 17 that all schools, including residential hostels and schools in Leh District, would remain closed for all classes with immediate effect. until April 30.
The move comes on a day when Ladakh recorded 245 new cases of COVID-19, the highest single-day peak this year, bringing the number of virus cases to 11,709, according to a health bulletin.
Of the 245 cases, 236 cases were reported in Leh and nine in Kargil, bringing the total number of active cases in the Union territory to 1,363.
Since the virus outbreak last year, Ladakh has reported a total of 132 COVID-19-related deaths, including 88 in Let and 44 in Kargil.
Schools in Ladakh resumed grades 6 to 9 on March 30, after a year of closure due to the coronavirus pandemic.
Meanwhile, Shrikant Suse, the chairman of the District Disaster Management Authority (DDMA), Leh, chaired a meeting on Saturday (April 17) to review the COVID-19 situation in the district.
According to officials, he was told that 86 percent of the new cases in Leh reported this month were workers who came from outside to work.
Suse urged the Border Roads Organization (BRO) and the Leh Contractors Association to ensure that COVID protocols are strictly where workers stand or isolate themselves, while adding that all medical facilities should be kept under control. be provided.
.