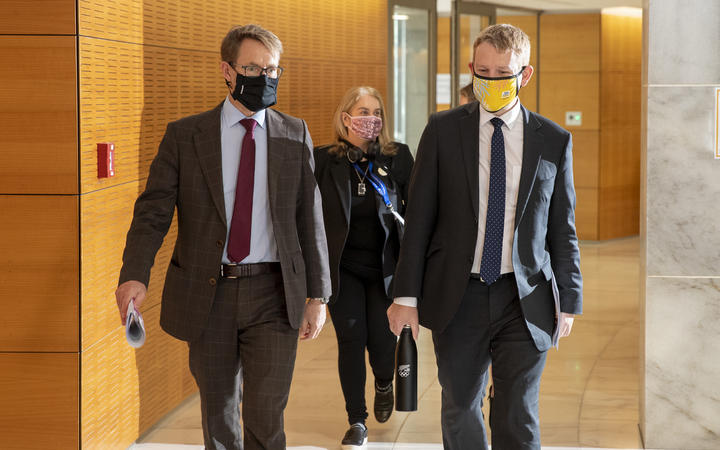 Auckland primary schools could resume classes as early as mid-November, possibly under a phased system, the government announced today.
Covid-19 Response Minister Chris Hipkins and Chief Health Officer Dr Ashley Bloomfield provided today's Covid-19 update.
Watch the update here:
Hipkins said the indicative date for returning students to primary schools and the kura is November 15, but stressed that it is only indicative and there is still work to be done for 9 years. and 10.
Groups of the year may end up attending on different days to bring the numbers down, Hipkins said.
Hipkins said the decisions about dismissing some students from school were among the "most difficult I have had to make as a minister."
He thanked the schools that had partially reopened for their efforts.
He said the education ministry had been asked to liaise with education providers to work on the gradual reopening of primary schools, with the indicative reopening date of November 15.
On early learning, the government was working with the sector on how to get the kids back there, and work was also underway with the higher education sector, Hipkins said.
Hipkins said returning students to school could include getting them back on a roster and maximizing time spent outdoors.
The problem with grades 9 and 10 would be the concentration of students in schools.
"I would like to see (them) at school again this year if possible," he said.
Yesterday, the government revealed that vaccination will be mandatory at any workplace requiring a vaccination certificate for entry.
.