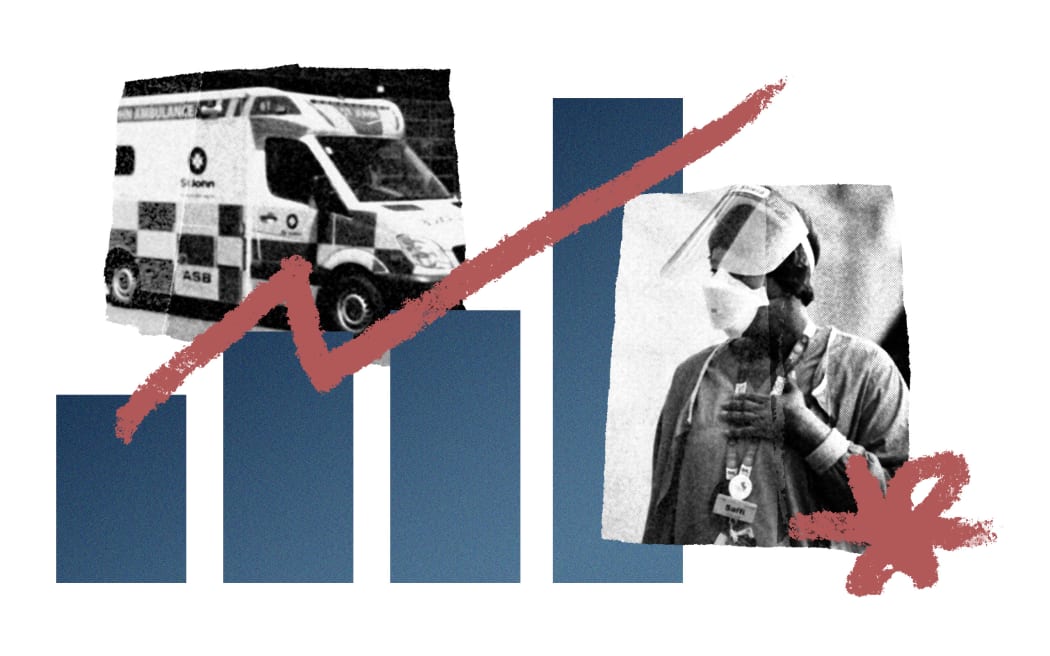 With the number of Covid-19 cases on the rise, the government has stepped in to expand the eligibility of some groups for second booster shots.
From November 18, Māori and Pacific people over 40 years old can book their second booster.
Data from the Department of Health showed those groups were twice as likely to die from the virus, with the risk increasing for the elderly.
This move makes more than 63,000 Māori and Pacific people immediately eligible.
People over 50 from the general population are also eligible for a second booster.
Te Aka Whai Ora Māori Health Authority chief medical officer Rawiri McKree Jansen told Report tomorrow the decision was a good example of why the new authority was needed.
"I'm glad that Te Aka Whai Ora is now in the game and making an impact on the use of science to protect Māori communities, Pacific communities – to basically save Māori lives."
The expanded rollout was based on recent data showing that Māori and Pacific populations were at greater risk of serious health outcomes if they contracted Covid-19.
"The strong motivation is looking at the uptick we're experiencing and looking at the evidence we've gotten from Omicron," he said.
"Māori and Pacific have two to three times the hospitalization rate compared to non-Māori, non-Pacific; and two or three times the death rate from Covid."
Tailoring protection mechanisms — in this case, vaccinations — to those higher-risk groups "made a lot of sense," he said.
Jansen said two recent reports from the Waitangi Tribunal had illustrated the importance of having Māori expertise around the table to enable good health outcomes for Māori.
He would have liked to see second booster shots rolled out to Māori and Pacific people aged 40 and over sooner, but was "glad to see it now in place".
Encouraging those newly eligible to get the vaccines would require good communication, he said, but he was confident there were Māori communities that were "well organized to deliver that message".
"That will be a feature of conversations in whānau and in communities as we prepare for the end of the year…that being protected from Covid is very important to you and to your whānau and to your community."
'A risk-based approach'
That said Ian Town, chief science adviser to the Department of Health Report tomorrow it was unlikely that second boosters would be rolled out to a larger portion of the general population unless there was strong evidence to do so.
"We're really still using a risk-based approach, and so what we'll be looking at in that regard is things like some of those newer vaccines … the bivalent vaccines, looking at the evidence for that and probably broader those conversations in the new years to make recommendations to the Director General [of health]."
He said a decision in Australia to extend access to an additional booster shot to people over the age of 30 was not based on much evidence.
"If you look at the fine print, it says they've made it available to people who are concerned — so that's different from coming out with a strong recommendation."
He said polls had shown there was an element of "vaccine fatigue" in the community, so clear evidence of a benefit would be needed ahead of a comprehensive rollout.
"If we go out with an additional booster in the new year, we'd like to see proof and be sure of the benefits."