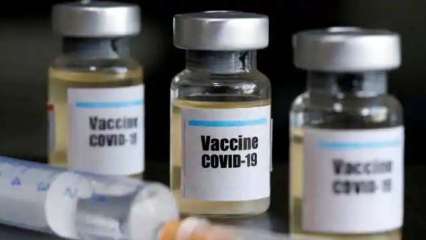 After severe reactions from India, the administration of the United Kingdom (United Kingdom) has decided to revise its travel advisory. In accordance with the revised policy on vaccines for travelers to the UK, the Covishield vaccine has been approved for Indian citizens.
In an official statement, the UK government said Covishield was an approved vaccine for all travelers. The statement issued by the government states that "the formulations of the four listed vaccines such as AstraZeneca, Covishield, AstraZeneca Vaxzevria and Moderna Takeda, are considered approved vaccines. "
The official notice issued by the UK government also states that the person must have received a full course of the approved vaccines mentioned by the administration, at least 14 days before arriving in England.
COVID19 | In revised travel advisory, UK government says Covishield is considered an approved vaccine pic.twitter.com/B5R52cDu6v

– ANI (@ANI) September 22, 2021
News reports suggest that Indians who have been vaccinated with two doses of the Covishield vaccine will still need to be quarantined upon arrival. This suggests that the UK government has doubts about certified vaccination in India, as the media have reported.
A person will be allowed to travel to the UK if they are 'vaccinated under an approved vaccination program in UK, Europe, USA or UK abroad with a full course Oxford / AstraZeneca, Pfizer BioNTech, Moderna or Janssen vaccines from a competent public health body in Australia, Antigua and Barbuda, Barbados, Bahrain, Brunei, Canada, Dominica, Israel, Japan, Kuwait, Malaysia, New Zealand, Qatar, Saudi Arabia, Singapore, South Korea or Taiwan.
In a notice published yesterday by the UK, the Covishield vaccine was not included in the list of approved jabs, which drew widespread reactions. Foreign Minister Harsh Shringla also said the move was discriminatory and would impact many Indian travelers.
The UK government has further assured the Indian government that this issue will be resolved, Shringla said during a press briefing.
.