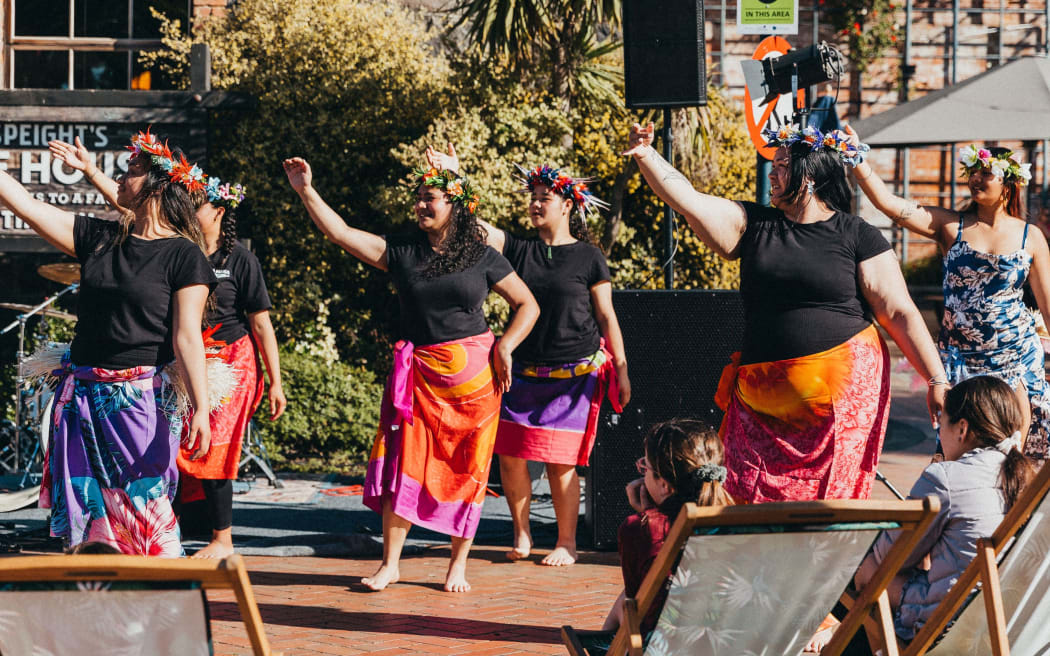 Timaru sees art as a way to revitalize the struggling city centre.
The municipality has adopted a CityTown strategy, drawn up by design and urban development agency Isthmus Group.
With a budget of $34.6 million, the council is looking 10 to 15 years ahead to try to ensure that residents find ways to use and enjoy their city center, businesses flourish, and eventually more people will be attracted to move into to settle the city.
Gap Filler is also involved. It was established shortly after the Christchurch earthquakes with volunteers using empty spaces to provide some entertainment following the demolition of over 1000 buildings.
Since then it has worked in more than 20 cities around Aotearoa to advise municipalities on effective use of empty spaces and also advised on international projects to make inner cities more attractive to residents.
Ideas are tested before decisions are made about making permanent changes. Ultimately, the municipality aims to make the city future-proof – using spaces and places well so that the community will support them and also encourage private investors to spend their money on new developments.
Ignite Timaru Event Coordinator Kimble Henderson was one of the organizers of two events in November and December that featured a wide variety of artists, while companies tried different ideas to entice customers.
Henderson, who is also a theater director, said there was a positive atmosphere and a lot of good feedback.
She said the original concept was to bring art and culture to the city center and see if it could generate profits for businesses while providing much-needed exposure and funding for artists and other creative people.
When she began looking at the arts and culture sector to invite them to participate, she said she was "overwhelmed by the excellence of the creatives".
"I didn't know we had so many and in such a wide range of disciplines."
Henderson said there could only be so much talk and frustration about the lack of people being drawn into a city or town center.
"We need to find a way to collaborate and find solutions. We need to try different things and ask the questions afterwards about what worked well. We also encourage people to take responsibility for their own results."
Among the dozens of events were: a pop-up art gallery in a street where people could watch artists at work, pole ballet, an interactive jungle in the Royal Arcade, hip-hop and contemporary dancers, a children's art zone, painting bath bombs, jugglers and punk bands .
'Support in adversity'
The council's development manager, Rosie Oliver, said while feedback was still being assessed, she was pleased that the initiative had delivered some exciting experiences that added the added bonus of connecting business people with other members of the community.
Launching the CityTown strategy with a looming recession and in the post-pandemic era has been difficult.
"That said, standing still is never an option, no matter how challenging the times are," said Oliver.
"While we don't have a panacea, we do have a responsibility to provide solid leadership and support in times of adversity. The current circumstances only increase the pressure on the council to do something to be part of the solution and drag it problem won't go away."
Oliver said the council was aware that any changes could come with a degree of disruption and cost, so they wanted to go at a pace the community was comfortable with. Hence the need for tasting, the "try before you buy" approach.
"In this way we can strike the 'right' balance between achieving our future ambitions and the level of upfront investment and disruption that is currently manageable."
The municipality has drawn up a program of ideas that they will try out until June 2023. These include:
More dog-friendly spaces in the city center
Bite-sized recreation – bringing small moments of sport and play into everyday life
Transport hire to allow people to move more easily between the city centre, Caroline Bay and the harbour, with one pilot aimed at tourists/cruise ships
Increasing the offer to young people
Looking at rate discounts to make it more attractive for temporary occupation of vacant stores
Memories in the town of the importance of the agricultural sector to the South Canterbury region
More musical performances and busking
Also, the council has started reviewing CBD streets and intersections to find ways to make them more user-friendly.
The Port Loop Road, which connects the busy harbor and Caroline Bay to the high street, is mainly used by lorries. The council wants to see if it can also be made safe and easy for pedestrians, runners, cyclists and scooters to move between the waterfront and Stafford Street.
"However, one of the lessons from around the country is to nibble the edges carefully when introducing concepts for change as it takes time to raise awareness and test local appetites. The main street and that Bay intersection Hill are important, but it's also an area where changes could potentially impact a wide range of stakeholders very directly," said Oliver.
"So we need to do this at the right pace and make sure everyone has had the right opportunity to see and experience how the pilot approach works in practice before we get stuck in the areas with the most traffic/business activity."
All the ideas tested have become part of a strategy to ensure that the city develops in a sustainable way, resulting in "easy, accessible, functional and attractive experiences" for its residents.