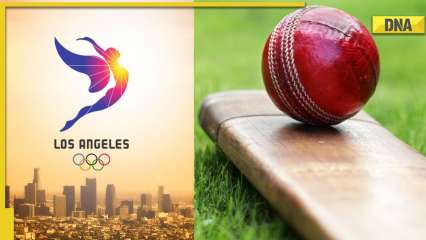 The International Cricket Council (ICC) remains optimistic about the prospect of cricket's participation in the 2028 Los Angeles Olympics and has proposed a six-team T20 tournament for both men and women to the Games' organizing committee. The ICC is confident that the inclusion of cricket in the Olympic Games will help to further popularize the sport and bring it to a global audience.
The International Olympic Committee (IOC) is expected to make a final decision on the inclusion of cricket in the Olympics around October, after the organizers finalized the list of new sports in March, according to a report by The Bharat Express News. This decision could potentially open the door for cricket to become an Olympic sport for the first time in history, offering athletes a unique opportunity to compete on the world's largest stage.
T20 was suggested as the format due to the fact that both LA28 and the IOC had communicated to the ICC that the format should be a world championship (which excludes T10 for example), be relatively short-lived (which excludes ODIs), and have a significant amount of spectator involvement.
The International Olympic Committee (IOC)'s efforts to become more cost-effective, as outlined in their strategic plan, Olympic Agenda 2020 5, is the main reason why the International Olympic Committee (IOC) recommends six-team events. To reduce costs, the IOC has determined that minimizing oversized team sizes and overall contingents is the most effective approach. Consequently, the 2024 Paris Olympics will feature 10,500 athletes, down from the 11,300 Tokyo Games in 2021.
In a strategic move, BCCI Secretary Jay Shah has been appointed to the ICC's Olympic Working Group, led by ICC President Greg Barclay and also Indra Nooyi, an independent director, and Paraag Marathe, the former president of USA Cricket. This move is indicative of the ICC's commitment to promoting the development of cricket as an Olympic sport.
Given India's desire to host the Olympic Games in the near future, the International Olympic Committee (IOC) has identified the country as an important market. The International Cricket Council (ICC) believes that the presence of Indian cricket icon Sachin Tendulkar can provide an important and potentially powerful boost to their negotiations with the IOC on cricket at the world's biggest sporting event.
Cricket and eight other sports – baseball/softball, flag football, lacrosse, breakdance, karate, kickboxing, squash and motorsports – compete for the roster of LA 28.
READ| IND vs NZ, Hockey World Cup 2023: When and where can you watch India v New Zealand crossover match live today?