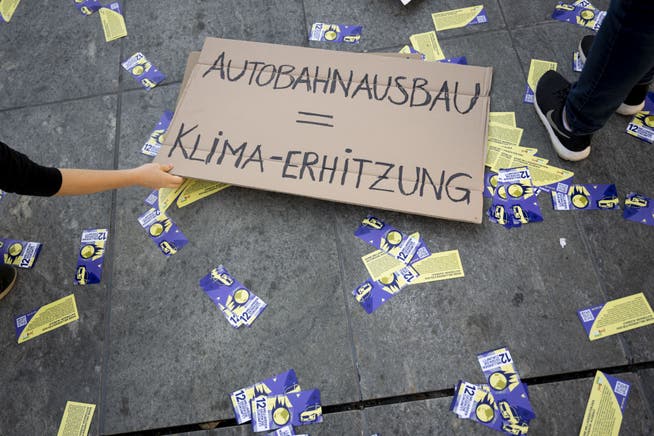 transport policy

VCS wants to stop the further expansion of the national roads
The Swiss Traffic Club (VCS) opposes the Federal Council's national road plans. If Parliament does not correct this, the organization wants to hold a referendum.
The Swiss Traffic Club wants to stop the expansion of the national road network in Switzerland as planned in the Strategic Road Development Program (Step). The concept, which the Federal Council is to present shortly, is "completely oversized and unsuitable for solving the existing traffic problems," criticized the VCS in a statement published on Monday. And the left-green transport association makes it clear: If parliament agrees to the proposal, "the VCS would feel compelled to hold the referendum."
The VCS argues with the loss of cultivated land through road construction and the additional traffic that would be generated by new roads. Instead, the VCS is demanding more money from the federal government for "public transport or cycling." The expansion of the national roads is about "transport policy from the last century", which contradicts climate protection goals.
In this context, the Swiss Traffic Club also confirmed its support for the climate law, which will be voted on in June as an indirect counter-proposal to the glacier initiative. The VCS also wants to campaign for more 30 km/h zones – "also on main roads in town", as the statement says. (wap)