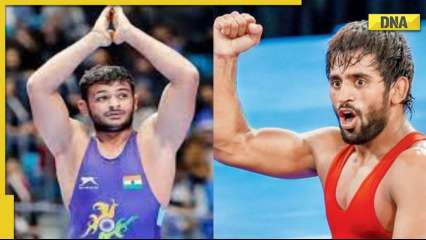 Star Indian wrestler Bajrang Punia reached the final of the men's freestyle 65 kg category after beating England's Ramm in the semi-finals at the ongoing 2022 Commonwealth Games in Birmingham on Friday.
READ: CWG 2022: Indian Team Reaches Men's 4×400 Relay Final, Sojan Efindappilly Doesn't Make Long Jump Final
Bajrang was at his best in the game when he took a 1-0 win in the fall. The match lasted only one minute. He didn't even give his English opponent a chance to score.
India's Deepak Punia defeated Canada's Alexander Moore in the 86kg men's freestyle to advance to the category final.
Deepak and his opponent engaged in a mind fight as the match went on until the final moments and Deepak won this match 3-1.
READ: CWG 2022: Manika Batra and Sreeja Akula advance to quarter-finals women's singles table tennis
Mohit Grewal from India has lost his semifinal match 125kg freestyle men to Amarveer Dhesi from Canada.