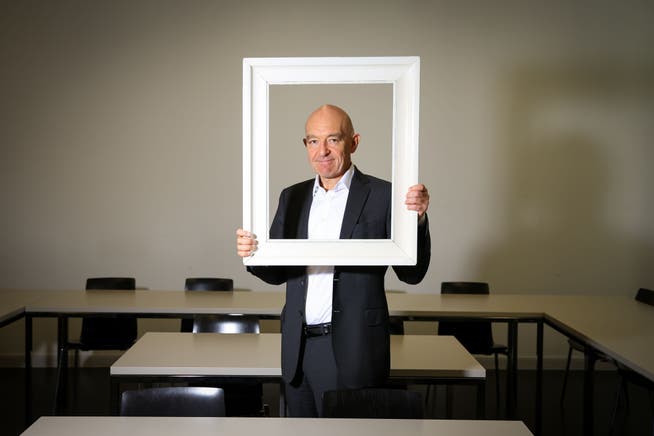 by-election

While the SP relies on a women's ticket, Daniel Jositsch is on a kamikaze mission and fights a disappointed man
The offensive communication of the SP party leadership regarding the new Federal Councilor causes public irritation. And one even considers it "discriminatory". Zurich Councilor of States Daniel Jositsch is currently making an ambitious move towards a seat in the Federal Council.
Only three hours after Simonetta Sommaruga's resignation, the SP party leadership announced that they wanted to enter the by-election with one ticket from two women. It should have looked responsive, uncompromisingly putting the woman's cause first. Instead, the SP leadership seemed hasty. Perhaps it would have been easier to let the parliamentary group come to its own conclusion: It probably doesn't do well for the party to start an election year with two men in the Bundesrat.
The offensive communication of the party leadership fueled public irritation. This confirmed a man who had long been openly squinting at a seat in the Federal Council and now felt left out: Daniel Jositsch, Zurich Councilor of States.
Jositsch sat at the table when the party leadership, led by Cédric Wermuth and Mattea Meyer and parliamentary group leader Roger Nordmann, put the women's ticket on the agenda. Then he, who had planned his career well, saw his skins swimming away. He protested. And was left alone with it. He was correspondingly reticent about his own candidacy. Jositsch said he would only consider this if the parliamentary group wanted a man on the ticket.
Later that day he appeared on Tele Züri's "Talk Tages". Here, too, Jositsch moderated himself and even defended the decision from noon: After all, it is about making a change so that one day the SP can also send a man from German-speaking Switzerland to the Federal Council. Ever since Moritz Leuenberger, the formula has been: woman from German-speaking Switzerland, man from Romandy. Towards the end of the program it became more and more obvious how much Jositsch was fighting for a Romande. The presumed calculus: If Berset then resigned, he could get into the wreaths as a German-Swiss. But he didn't leave it at that.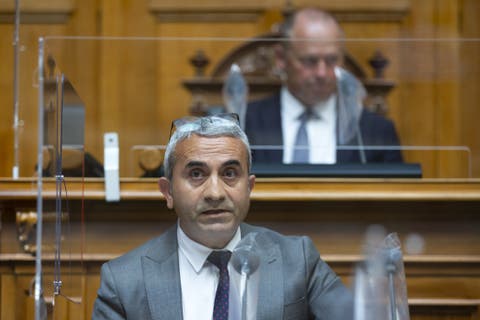 Rumors of a wild candidacy
Something must have gnawed at Jositsch. He has long been said to have government ambitions. Most recently, he, who tends to politicize on the bourgeois fringe, has campaigned vehemently for very left-wing concerns. As if he had to prove that he was a complete comrade after all. He fought on the front line for the Frontex referendum.
In the by-election on December 7th, not only would Jositsch's timing be right: he could even hold up the Zurich flag. With Maurer's resignation, the largest canton in Switzerland may soon no longer be represented in the executive.
In the "Tages-Anzeiger" on Friday, Jositsch fed rumors about a wild candidacy, on the same day on French-speaking Switzerland he criticized the women's ticket as "discriminatory". Jositsch's disappointment became an escalation run and thus a problem for a party that sees itself confronted with a gender debate from within. After Nordmann's intervention ("There is no fundamental right to become a member of the Federal Council") was unsuccessful, Mattea Meyer felt compelled in the "Sonntags-Zeitung" to bring Jositsch to reason. As a preventive measure, she demands that Jositsch should respect the party's ticket in the event of a wild election. Plain text: He should not accept the office.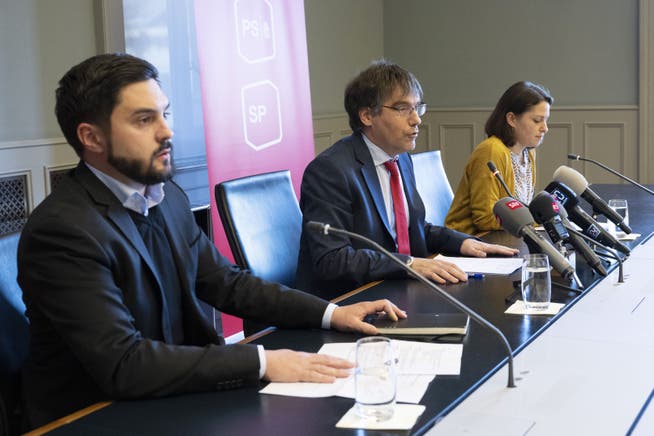 Support – just from whom?
For all parties to the right of the SP, the dispute is a win-win situation: at best, they can vote for a fairly middle-class candidate – assuming that the parliamentary group overturns the party leadership decision. Or they can watch the SP self-mutilating in the meantime.
Jositsch is still undeterred. Says he has a lot of backing both internally and externally. Only: There is little or nothing to see of it. So far, not a single SP man has stood by Jositsch's side, of the women only the parliamentarians Franziska Roth and Gabriela Suter have expressed themselves in this way. Several SP members, on the other hand, say: Jositsch got lost. Mustafa Atici, National Councilor from Basel, doesn't think so. But he also says clearly: "I support the attitude of the party leadership to nominate two women." Like Jositsch, Atici is considered a bourgeois pole within the SP.
In a survey of parliamentary group members, the image of a disappointed man who will probably miss his career goal of the Federal Council intensifies: Jositsch is on an internal party kamikaze mission in which he puts his ambitions above the collective. It's hard to imagine that a party that has made equality a core issue would let him get away with it, everyone says. It is also difficult to imagine that she has already forgiven him in the next by-election.