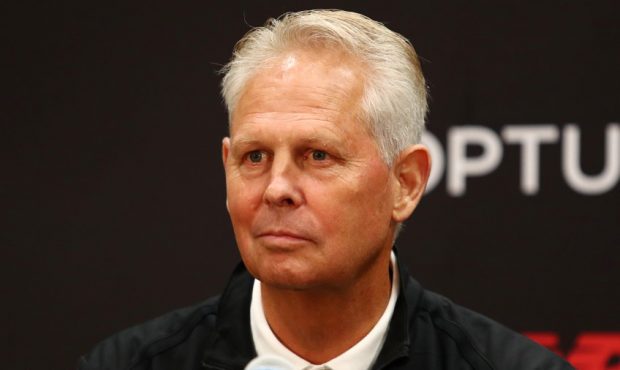 Danny Ainge had no words to describe his first impression of the Utah Jazz when he first joined the team in December.
"What I saw during the season was a group of players who really didn't believe in each other. Like the whole group, I think they liked each other even more than what was reported, but I'm not sure if there was any belief," Ainge said at a news conference Monday. "When we got to the playoffs I thought, this is a team that has had some disappointing playoffs, so I thought maybe they just wait for the playoffs. I gave them that benefit of the doubt , but it was clear that the team was not performing well in the playoffs."
The Jazz lost to the Dallas Mavericks in the first round of the 2022 Playoffs.
"I think they are determined individually, but I don't believe they did that collectively. So you see a lot of players trying to go it alone because the belief in each other wasn't as strong as the teams I've been in and around that I've seen."
As a result, Utah All-Star player Rudy Gobert traded to the Minnesota Timberwolves and Donovan Mitchell to the Cleveland Cavaliers for a number of players and picks during the off-season.
"Previous results kind of told us who we were," Zanik said. "It wasn't just a one-year thing. This was a good three year period where we won a lot of games and had a lot of success, but from a potential standpoint we were sidelined and we had to reset that."
Gobert and Mitchell had repaired their relationship after Gobert's faux pas during the onset of the COVID-19 pandemic, but the Jazz never made it past the conference semifinals.
The Jazz held on to veteran players Jordan Clarkson, Mike Conley and Bojan Bogdanovic