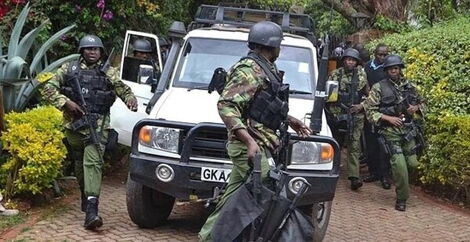 Detectives from the Directorate of Criminal Investigations (DCI), Saturday evening, November 22, carried out an operation which saw 44 schoolchildren detained and their host arrested.
The children, aged 14 to 17, were reportedly found at Millicent Kithinji's residence in Nairobi's Mountain View Estate.
Police reportedly seized various brands of alcohol and bhang after searching the house.
Police officers at a crime scene in a previous incident
Twitter
DCI said primary and secondary school children; 26 boys and 18 girls came from different counties.
"Preliminary inquiries revealed that the children came from Nairobi, Kiambu and Machakos counties," the DCI statement read.
This begged the question of how the children were able to sneak out of their parents' house without arousing suspicion and get this far into the Nairobi area.
The 41-year-old host was being questioned by police to determine the purpose of the children's accommodation and the means by which they reached her home.
The move comes just 48 hours after seven teenagers went missing after they were allegedly lured into a job offer in film casting roles.
Fortunately, DCI detectives managed to save three girls suspected of being among the missing.
The police admitted that investigations were underway to rescue the remaining girls and also to uncover the cartels which attract the young girls.
Previously, the DCI issued a stern warning to perpetrators for taking advantage of young children during the period of the Covid-19 pandemic.
"We want to issue a stern warning to people taking advantage of the Covid-19 pandemic to prey on schoolgirls who are at home, especially through social media, that their days are numbered," DCI tweeted.
He further urged parents to monitor their children's activities at home and on social media.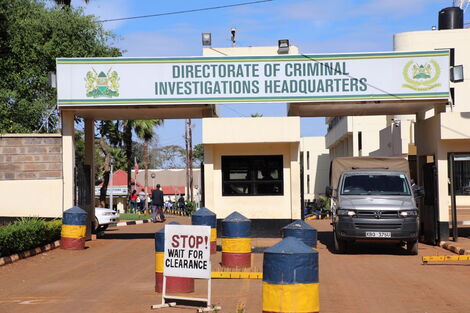 Headquarters of the Directorate of Criminal Investigations along the Kiambu road
Simon kiragu
TBEN.co.ke