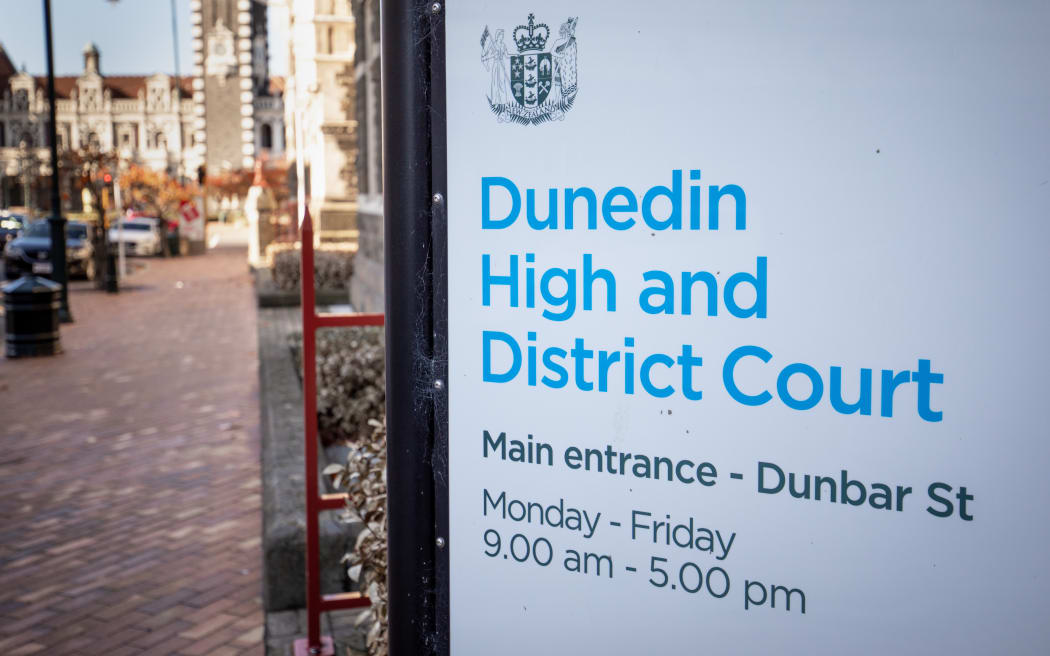 A Dunedin coroner is investigating whether the death of a prisoner was preventable after he was attacked and suffered serious head injuries and died more than a year later.
Grant Steven Bowden, 47, was hit on the training ground on November 3, 2017 by a fellow inmate, causing him to fall backwards, hit his head on the concrete and knock him unconscious.
He was taken to Dunedin Hospital where medical staff saved his life by preventing his swollen brain from being pressed against his skull and he was discharged after 12 days.
The incident resulted in a traumatic brain injury and severe disability that left him unable to swallow liquids or food.
He was transferred to a West Auckland facility in May 2018.
Bowden died in Auckland's Waitākere Hospital in December 2018 from multi-organ failure after developing a respiratory infection.
Senior forensic pathologist Dr. Martin Sage told the inquest that the brain injury was extremely serious and that his disability predisposed him to aspiration pneumonia.
One of his doctors at the time described his outlook as bleak, he said.
"In my opinion, there is an irrefutable causal relationship between the head injury he sustained and his eventual death due to complications with aspiration pneumonia, but they may most likely be a direct result of his swallowing difficulties caused by his head injury."
Coroner Cunninghame is overseeing the inquest at Dunedin District Court and said she would investigate the cause and circumstances of his death.
"Did Otago Corrections Facility prison staff adhere to their duties, legislative policies and procedure for Mr. Bowden? Did OCF health personnel adequately assess, treat and manage Mr. Bowden?"
A few weeks before the incident, Bowden was taken into custody for burglary.
Suffering from schizophrenia, he was initially placed in the prison's risk ward, but requested a transfer to the remand ward.
On the day of the incident, CCTV footage showed Bowden and fellow inmate Nyal Heke standing at the training ground fence before punches were thrown.
Other inmates continued to do push-ups as the two fought, going to a dark corner and emerging separately.
The fight resumed with some watching. There were kicks and punches with little landing until a swing from Heke and Bowden fell to the ground.
Not long after, Heke Bowden appeared to roll into the recovery position.
The prisoners gathered and talked as they began to leave the yard with Bowden unconscious in the background.
Body camera footage showed blood near his head as staff assessed and treated him.
Following the incident, Heke pleaded guilty to inflicting grievous bodily harm with intent to wound and received an additional 15 months in prison.
His counsel Adriana Pinnock said her client had complained that Bowden had picked a fight with him.
On the day of the incident, she said he only hit Bowden after he was kicked and made no apologies for his actions.
He had to testify at the inquest on Monday.
The family's counsel, Owen Jacques, read a statement from his family, in which he described how he formed the structure of their family.
Grant was dealt a pretty awful hand. To others, he may have been seen as unlucky or a statistic. But to us he is or was a son, brother, uncle, cousin and friend.'
The judicial inquiry is scheduled until January 27.