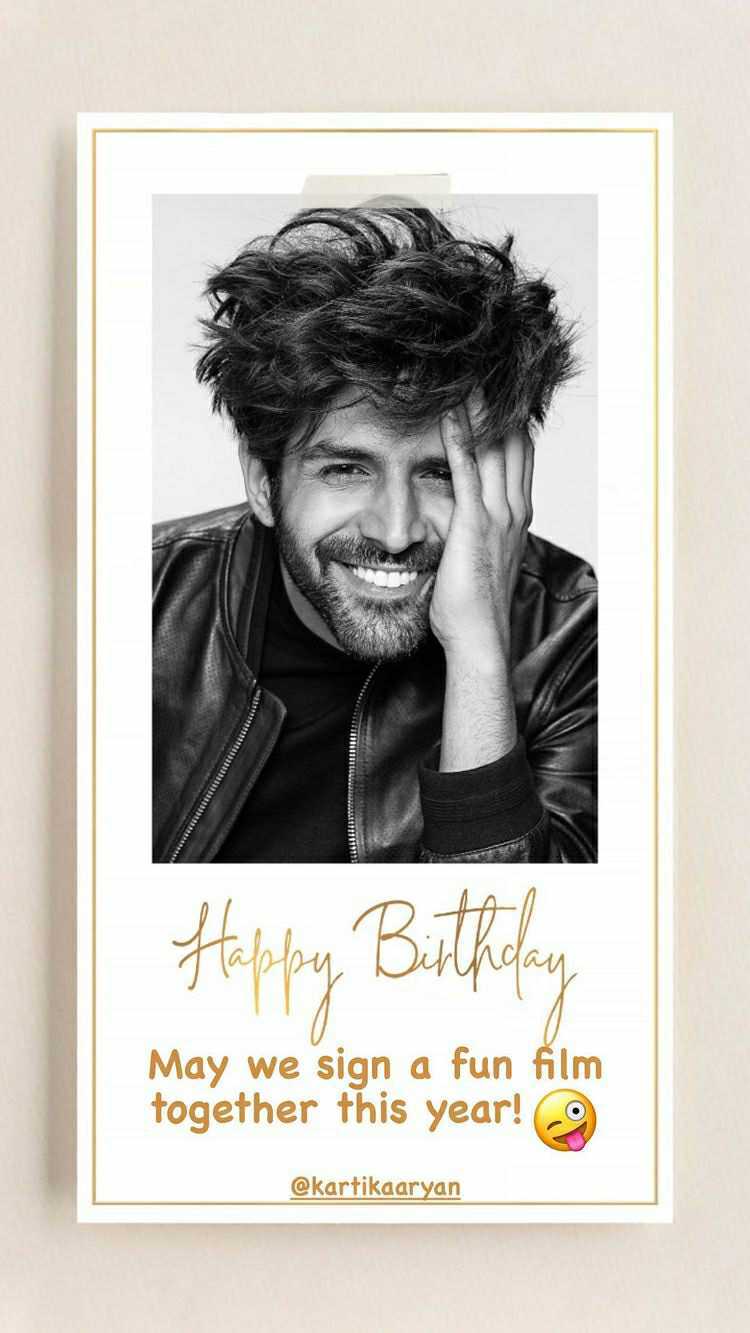 Kartik Aaryan celebrates his birthday on November 22 and turned 30 this year. Social media pages are inundated with birthday wishes for the youth icon. Even many celebrities took to their Instagram pages and wished Kartik on his special day. One of the most anticipated wishes was from none other than Deepika Padukone. The actors share a bizarre bond and have engaged in social media jokes on several occasions. Fans are also waiting for them to share their screen space soon.
Deepika took her Instagram story and shared a birthday note with Kartik's photo on it. She wrote: "Happy Birthday! May we sign a fun movie together this year! @Kartikaaryan."
Check it out below:
Earlier in a conversation on Instagram, Kartik wrote to Deepika: "Hai kisi director mein dum?" To which she replied in Om Shanti Om's manner, "Agar kisi cheez ko dil se chaho to poori qainaat use tumse milane ki koshish mei lag jaati hai."
The actors had turned heads in 2019 by dancing to the song Dheeme Dheeme at Mumbai Airport, which got people talking everywhere.
Speaking of the same, Deepika had said, "I saw him on Instagram or something and I'm like 'wow he's endearing' and I kept looking and I just kept looking. And I started to observe him and something about him that I find so endearing, I find him extremely hardworking. He's not apologizing for the fact… and that's all I understand. I haven't met him too many times so I don't know as a foreigner, I understand he is extremely focused, he is extremely motivated. And he doesn't apologize about it. He will do whatever it takes to be successful. He will do whatever it takes to be on top, honest and he makes no apologies about it. And I like it about him. That's how I started to follow him and see his work. Then I saw the "Dheeme Dheeme" challenge and I said "what is this step? I kept looking at him and watching him. And to save my life, I couldn't take this step. Of course I tried it at home and then I texted her could you teach me the steps. "
.