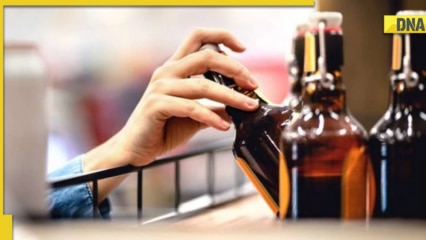 The Delhi government has declared six dry days until the end of March and banned the sale of alcohol at more than 550 outlets across the city.
The Delhi government announced on Monday that the sale of alcohol will also be banned in pubs and restaurants on Republic Day (January 26).
On the three national holidays of Gandhi Jayanti, Independence Day and Republic Day, hotels, bars and restaurants are not allowed to serve alcohol.
According to a list released by the Excise Department of the Delhi Government, the upcoming dry days on Republic Day are Guru Ravidas Jayanti (February 5), Swami Dayananda Saraswati Jayanti (February 15), Maha Shivaratri (February 18) , Holi (March 8) and Ram Navami (March 30).
(Read also: LIC Kanyadan Policy for Sukanya Samriddhi Yojana: Know Government Schemes, Investment Options for Girls)
According to the statement, the Delhi government publishes a list of dry days every three months. There are 21 dry days under the current legacy excise regime, which came into effect on September 1 last year and replaced the 2021–22 excise policy.
The 2021-2022 excise policy reduced the number of dry days to just three, prompting the BJP to launch a vehement attack against the ruling AAP over the opening of liquor stores during religious holidays.
The Delhi government designated Valmiki Jayanti, Eid Milad-un-Nabi, Dussehra and Diwali as dry days in October 2022.
After Lieutenant Governor VK Saxena pushed for a CBI investigation in July 2022 following suspected irregularities in its conduct, the Delhi government withdrew its 2021-2022 excise policy.
From November 17, 2021 to August 31, 2022, the excise policy 2021-2022 was in effect.