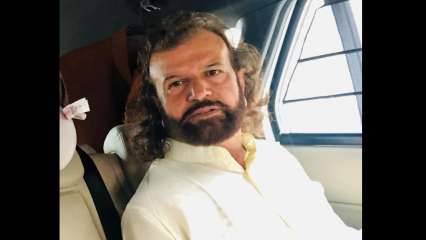 A Delhi court on Wednesday issued a summons to BJP member Lok Sabha and noted Punjabi singer Hans Raj Hans in a case under the 'Representation of the People' Act for allegedly providing information ambiguous in an election affidavit.
Dharmender Singh, Additional Chief Magistrate of Metropolis (ACMM), after hearing the Delhi Police indictment statement filed under Section 125 (A) of the Representation of the People Act, a issued the summons.
Delhi Police have accused Hans Raj Hans of allegedly providing ambiguous information about his educational qualifications and tax obligations to him and his family, after a criminal case in the 2019 Lok Sabha elections.
The court also advised the investigating officer to file a report regarding the progress of the further investigation and for the purposes of certain clarifications.
The court further ordered the police to conduct the further investigation promptly and any relevant material gathered during the investigation should be filed with the court in the form of an additional charge sheet.
"Regarding the addition of sections of the Indian Penal Code, the same will be considered by this court when considering the charge," the court said.
"Knowledge of the offense under 125 (A) Representation of the People Act is taken. The defendant (Hans) must be summoned for the next date January 18," he added.
Lawyers Sunil Kumar and Vikram Dua represent accomplice Rajesh Lilothia, who challenged the election of Lok Sabha 2019 as a congressional candidate against Hans Raj Hans of the North West Delhi headquarters. Hans Raj Hans won the election, while Rajesh Lilothia finished third.
.