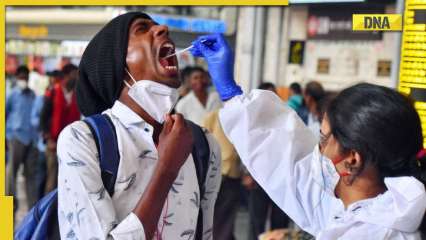 For the first time since March 2020, the national capital did not register a new Covid case on Monday. Delhi recorded its first case of coronavirus on March 2, 2020, recording a total of 20,07,313 cases to date with a cumulative positivity rate of 4.94 percent and 26,522 pandemic deaths. Seven states including Maharashtra, Kerala, Karnataka, Andhra Pradesh, Tamil Nadu, Uttar Pradesh and West Bengal have recorded more cases of Covid than Delhi.
The national capital has endured three Covid waves to date, with the Delta variant-driven second wave in April-May 2021 being the deadliest. During the two months, hospitals and relatives of patients had to search for oxygen and doctors were taxed beyond their capabilities. The third wave, fueled by the contagious Omicron variant, drove the number of daily COVID-19 cases in Delhi to hit a record 28,867 on January 13. The city had a positivity rate of 30.6 percent on Jan. 14, its highest to date.
According to data shared here by the city health department, the number of active cases stands at just 10. A whopping 931 tests were conducted the previous day, the health department's bulletin said. The city reported just one new case on Sunday with a positivity rate of 0.05 percent.
It saw three new cases of Covid on Saturday with a positivity rate of 0.10 percent and six new cases on Friday with 0.41 percent of people tested testing positive. No Covid-related death was reported on Monday. The capital has recorded just one death from the infection this month (on January 9). Only 13 of the 8,295 beds are currently occupied in special COVID-19 hospitals in the city. Twelve of these are suspected cases of Covid. Nine patients are in home isolation.
READ | COVID-19: Kerala makes masks mandatory in public places, offices and gatherings