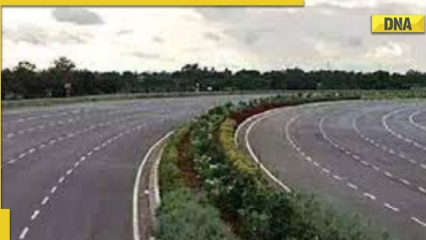 Mayur Vihar Delhi, Mahamaya Flyover News: The original project cost was Rs 605.32 crore. (File)
The Chilla Elevated Road project, which will directly connect Delhi to Greater Noida, is stalled due to slow progress. The Noida Authority has now started the works with new vigor. The authority has sent a proposal to IIT Delhi for project cost estimation. The road costs about Rs 801 crore. However, IIT Delhi will calculate the exact cost after which the proposal will be sent to the government of Uttar Pradesh.
The causeway will be constructed from Delhi's Chilla to Noida's Mahamaya Flyover, where the Noida-Greater Noida Expressway begins. With this, the whole way up to Pari Chowk from Delhi becomes a non-stop high-speed corridor. The causeway will be connected to Delhi's Mayur Vihar. The road will be 5.96 kilometers long. This ends the traffic jam near the film city of Noida.
The foundation stone of the road was laid on January 25, 2019 by CM Yogi Adityanath. As of January 2020, construction work has not progressed.
The bridge was created by the Noida Authority and the UP government. According to Tricity, the government has not disbursed any money even though the government has invested Rs 74 crore.
The original project cost was Rs 605.32 crore.
The authorities have made six times the budget for this project, but the work is not getting started. Only 13 percent of construction work has been completed.