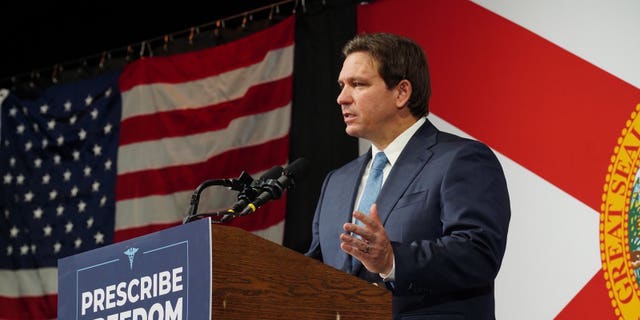 Gov. Ron DeSantis says he is trying to protect Florida from the "biomedical security state" by permanently banning COVID-19 vaccines and masks.
"In recent years we have had to oppose the most important institutions in our society: the bureaucracy, the medical establishment, the old media and even the President of the United States, who worked together to impose a biomedical security state on society DeSantis said during a speech at the Todd Herendeen Theater in Panama City Beach.
If approved by lawmakers, DeSantis' efforts will permanently limit COVID-19 vaccine mandates and mask rules in schools and prevent public and private employers from hiring and firing individuals based on their vaccine status.
"When the world lost its mind, Florida was a haven of sanity and served strongly as the hub of freedom," DeSantis said. "These measures will help keep Florida that way and will mark a milestone in freedom of speech for physicians."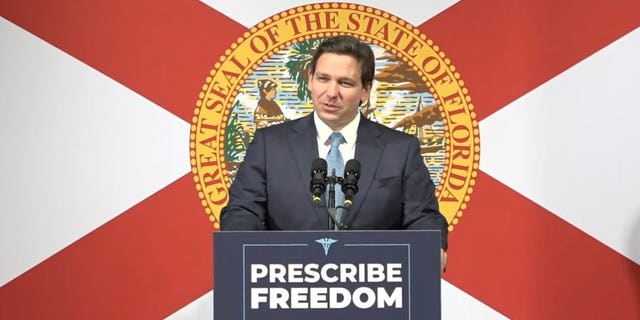 U.S. Representative Neal Dunn, Florida Chief Financial Officer Jimmy Patronis, and Florida Surgeon General Joseph Ladapo joined DeSantis at the press conference in the Florida panhandle, which also featured comments from a number of people who shared their feelings.
DeSantis claimed that those under 40 who get booster shots are more at risk from boosters than from COVID-19, as doctors tell stories of side effects they attribute to the vaccine.
DESANTIS SIGNS BILL STRIPPING DISNEY FROM SELF-MANAGING STATUS
"This is the first time in history that we have used this technology on a large scale in humans," said Florida Surgeon General Ladapo, referring to the mRNA vaccines. "You tell people to put it in kids, and you never even showed that the kids benefit in terms of actual help. That's the land of the crazy. Florida is the land of common sense."
DeSantis said part of the protections the state will take include banning mandatory masking in the state and giving doctors the ability to "speak the truth" and "choose evidence over redress."
DeSantis outlined the policy which he said:
Permanently ban COVID-19 mask requirements across Florida
Permanently ban compulsory vaccination and masks against COVID-19 in all schools
Permanently ban COVID-19 vaccine passports in Florida
Permanently prohibit employers from hiring or firing people based on MRNA vaccines
The governor also shared that these policies will protect medical freedom of speech, including:
Protect the freedom of speech of medical professionals
Protect the right to disagree with the medical community's preferred narrative
Protect the religious views of medical professionals
2024 SHOWDOWNS: BIDEN TOPS TRUMP BUT TRAILS DESANTIS IN THE NATIONAL POLL'S POTENTIAL MATCH UPS
Previous COVID-19-related policies approved by the Florida legislature in 2021 will expire on July 1, 2023. DeSantis hopes to enshrine COVID-19 vaccine and mask protection for the future.
"We need to take the lead on this by making all these protections permanent in the Florida statute, which we're going to do in the upcoming legislative session," DeSantis said.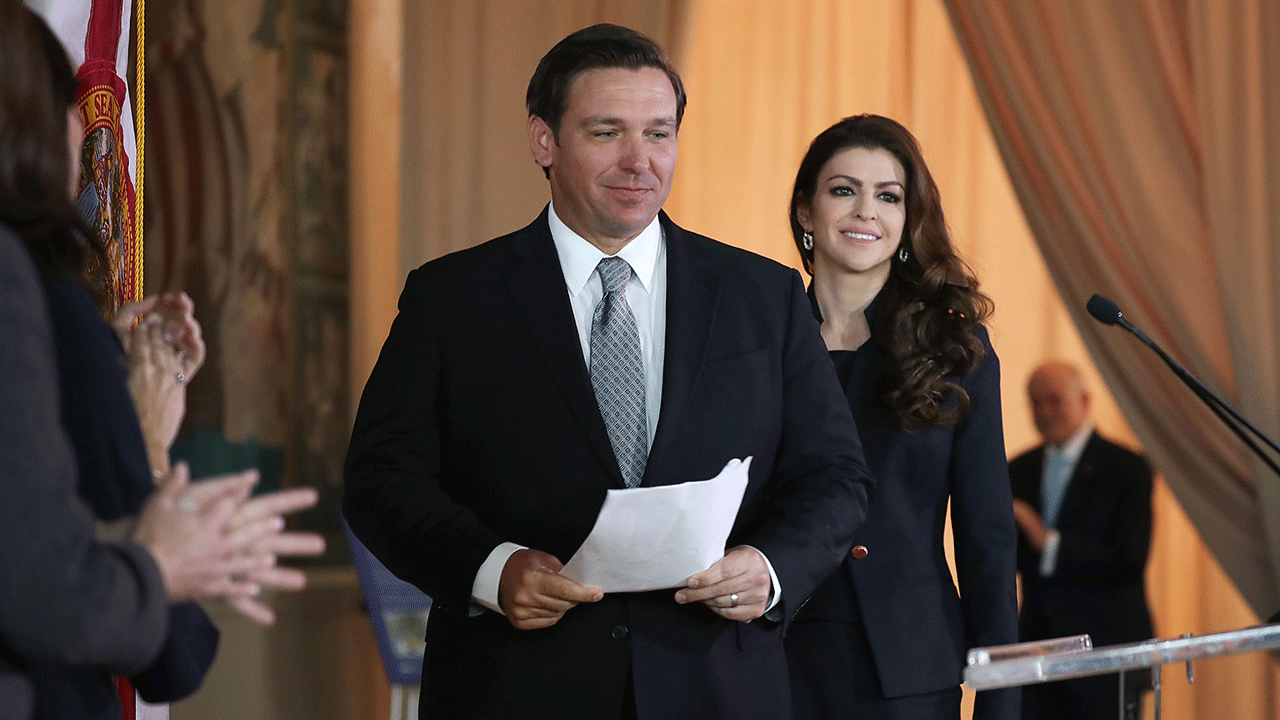 After DeSantis' press conference, House Democratic leader Fentrice Driskell promptly called a press conference declaring that Governor DeSantis and his administration were "the No. 1 peddler of misinformation from the anti-vax establishment."
Driskell noted that DeSantis was a champion for the Covid-19 vaccine when it first became available, and that only about a third of Florida nursing home residents are aware of their vaccination status.
CLICK HERE TO GET THE TBEN NEWS APP
Driskell stressed that "no one has ever promised total immunity, but those vaccines reduce the chance of infection and increase the chance of a milder case if you do get sick."