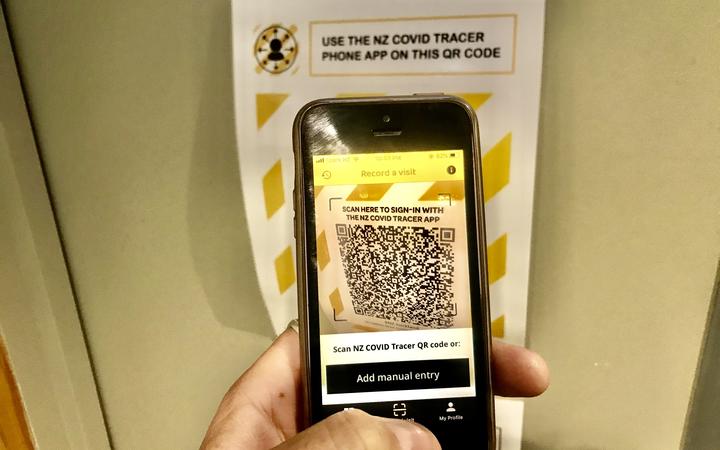 New Zealanders are scanning QR codes with the Covid Tracer app at almost half the rate of two months ago.
This sparked another reminder from the Department of Health today, urging people not to become complacent.
In November, there were an average of 866,000 scans per day.
That number fell to 516,000 in December and has fallen to 465,000 per day in January so far – almost half of November levels.
Chief Health Officer Dr Ashley Bloomfield has said people must stay on high alert as the virus spreads rapidly and cases continue to rise around the world.
He asked people to take the time to scan with the app or record their own diaries so that contact tracing can take place quickly if there is another outbreak.
"We cannot afford to be complacent – especially given the growing number of new cases that we are seeing in many other countries. We have seen how quickly the virus can spread. We all have a responsibility to support the contact tracing by keeping a record of our movements, whether with the app or by some other method such as a journal, "Bloomfield said.
"It is extremely important that we scan all QR codes wherever we see them, because the more we all scan, the safer we will all be.
"Make summer unstoppable – scan, scan, scan."
The NZ COVID Tracer app now has 2,439,100 registered users.
The number of poster scans has reached 151,801,799 and users have now created over 6,127,918 manual journal entries.
.