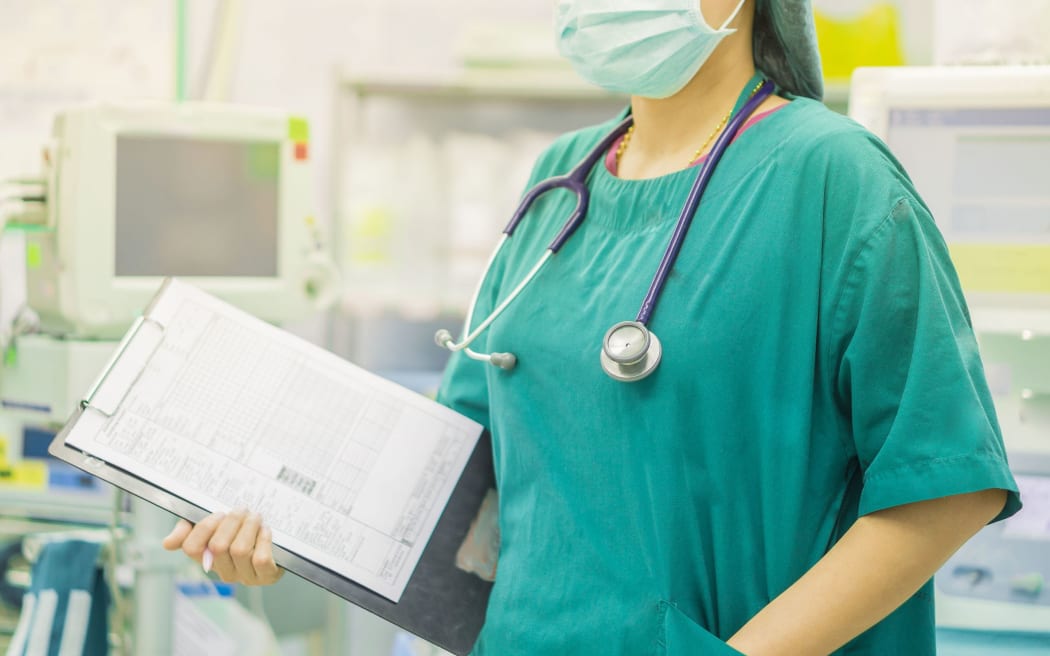 Sexual health specialists are calling for an overhaul of the Auckland Sexual Health Service, alongside further investment in public clinics across the country.
Patients who cannot afford to see a GP are forced to have restrictive walk-in hours for Auckland's clinics, and those in the South Island may have to travel hundreds of miles to see their nearest specialist.
Dr. Massimo Giola has been working as a sexual health specialist for 30 years, first in Italy and now in the Bay of Plenty. He is one of the few qualified experts scattered across the country.
Giola said his work was vital.
"We are dealing with very intimate questions and issues," he said.
"Sometimes people trust us with information they wouldn't tell anyone else. That's why we have to keep our doors open."
But it wasn't easy to keep those doors open. Aotearoa's sexual health clinics have operated with the same staff and resources for nearly a decade, despite increasing demand.
A study in the current issue of the New Zealand medical journal showed that the number of referrals to public clinics had nearly doubled over the past five years, from 1218 to 2036.
A 2014 review of the Auckland Sexual Health Service resulted in the dismissal of two specialist doctors, reducing rather than increasing capacity. The rationale behind this decision was to transform clinics into a secondary-level service accessible only by referral, which was expected to reduce demand by 30 percent.
That didn't happen.
The review, in Giola's words, was unfortunate.
"I think it could be used in schools as an example of how not to run a health service," he said.
Since then, Auckland's sexual health clinics have been stranded under the DHB system, as infections such as gonorrhea and syphilis continue to spread. The demand grew, but the clinics did not.
Melbourne, in Australia, had nearly three times as many specialists as all of New Zealand, Giola said, despite both having similar population sizes.
"In Melbourne they have one sexual health center for all of Victoria. There are 35 sexual health doctors working in that center," he said.
"By comparison, in New Zealand I think we have about a dozen across the country."
That means that depending on where someone lives, accessing a vital service – such as a free STI test – can be nearly impossible. South Islanders wanting to see a free sexual health specialist would have to travel to Christchurch, possibly hundreds of miles away.
The Burnett Foundation, formerly the New Zealand AIDS Foundation, has been at the forefront of fighting HIV and other sexually transmitted diseases for decades.
The CEO Joe Rich said the system was not fit for purpose.
"My observation is that sexual health services have faced thousands of budget cuts; just not a priority at all."
That was especially troubling for young people in the South Island, he said.
"Queenstown is a party town, a lot of young people go there to meet, but there is no free sexual health care in Queenstown," Rich said.
"It's really awful. If you catch an STD while you're in Queenstown then I wish you the best of luck as the nearest clinic is many hours away."
Even if clinics were available, that didn't make them easily accessible.
"A barrier to access to testing services is physical access restrictions around the location of clinics, the hours or days," Rich said.
"In Auckland, some clinics are only open a handful of days a week simply because of shortages."
Auckland had four clinics, but none were open at weekends and only two accepted walk-ins. One clinic, on the North Shore, was only open six hours a week — Tuesdays.
Rich suspected that the lack of resources for sexual health services was a domino effect of Kiwis' underlying prudish attitudes.
"New Zealand in the past tended to have a pretty Victorian attitude to sex," he said, "and that's we don't talk about it."
"Does that tie into what becomes politically acceptable to talk about or prioritize?"
With the new centralized health system under Te Whatu Ora, Giola has seen an opportunity to re-emphasize the importance of sexual health.
"I'm optimistic, but I know Te Whatu Ora has a long list of priorities," he said.
"I hope sexual health is at the top of the list because it's the quintessential example of something that's very easy to forget."
The current system, Giola said, just didn't cut it.
"You can ask anyone in the sexual health sector, there is no one who will tell you that our sexual health services are adequate," he said.
If sexual health services were left ignored, Giola feared that infections would continue to escalate and put additional strain on an already suffering health system.