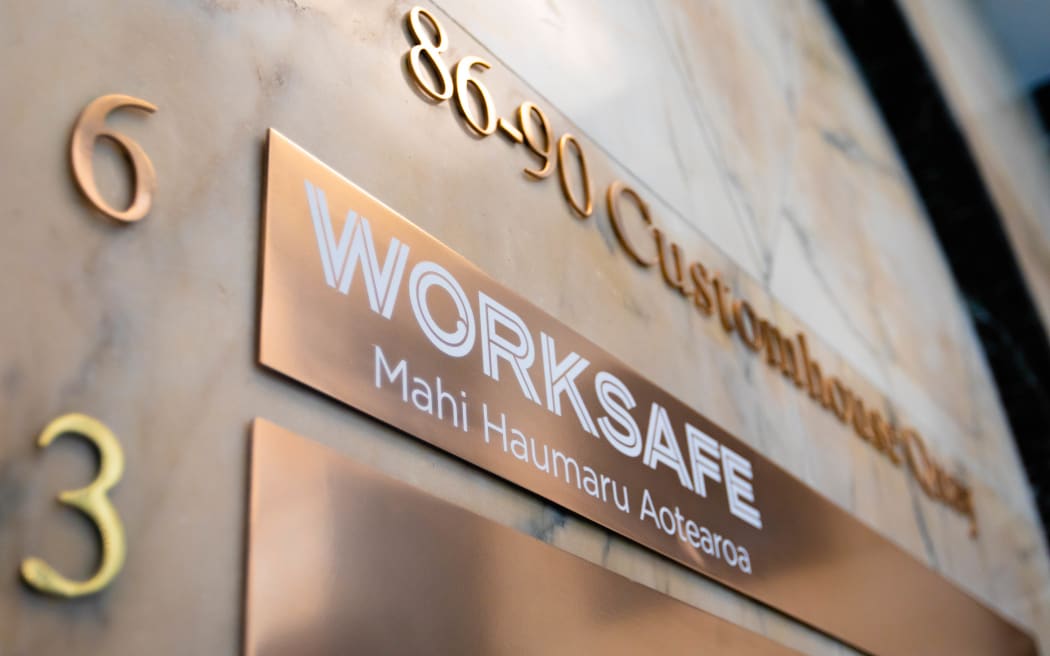 As a safe place to work, New Zealand fares poorly compared to other developed countries such as Australia, UK and Canada. Investigations into workplace accidents have declined as WorkSafe struggles to handle complex cases. The question is, how can we improve this depressing situation?
In the aftermath of the Pike River mine explosion, which killed 29 men in 2010, serious shortcomings in New Zealand's health and safety situation were revealed.
WorkSafe, an agency dedicated to security, was founded in 2013, but nine years on our record is still a shame.
"We're overrepresented in health and safety statistics around the world. It's depressing," said Chapman Trip partner Garth Gallaway, who has worked in health and safety law since 1994.
Recent figures for the construction sector are an example of this, with an average of two deaths a month and serious injuries every day.
Gallaway and RNZ investigative journalist Anusha Bradley talks to The detail about the role of WorkSafe, the criticism of the method, the alarming decrease in the number of investigations and the call for more money.
WorkSafe has had a lot of headlines in recent weeks about its successes: the case against a Bay of Plenty company ordered to pay $600,000 to spread fertilizer on a farm, leading to a deadly crash; the $350,000 fine on an inflatable slide company behind a series of accidents and injuries; and his investigation of Gloriavale.
It has also been in the news recently after a review by public sector consultants SageBush found it was unclear about its role and strategy. It continues to be criticized for its role as a regulator in the run-up to the Whakaari/White Island eruption and subsequent handling of investigations and charges against companies. And the loud talk aimed at the construction industry has been met with backlash from industry leaders and unions.
Gallaway says WorkSafe has a tough job as a watchdog for 557,000 companies, but health and safety stats are getting worse in some areas and that's not a good sign.
"That tells me that things are clearly not going well with health and safety in New Zealand and if you go back to the Pike River Royal Commission it says that an effective health and safety system is an effective regulator and I don't think that WorkSafe is particularly effective at the moment."
Amid calls for more funding for the agency, Gallaway points out that WorkSafe chief executive Phil Parkes has taken the rare step of making the plea public.
"When resources are a problem that doesn't help because you're trying to put out fires all the time and that means you can't deal with the real problem of what's causing it."
He says the number of investigations has been steadily declining since 2016, noting that WorkSafe has stopped publishing the data on its website.
"They need to investigate to understand what's going on and I think one of the disappointing aspects of WorkSafe's performance is that certainly until recently – and I haven't checked the numbers in the immediate past – the survey numbers are very significant fell.
"That meant that WorkSafe didn't get a lot of information it could have gotten to inform it about what was happening out there."
Bradley says she started investigating WorkSafe while investigating ACC. She explains how Minister for Labor Relations and Security, Michael Wood, ordered an independent assessment of the agency after repeated public calls for more funding and a warning from the agency itself that it should focus less on regulating adventure activities in the country. favor of other high-risk sectors.
"WorkSafe itself admits that its job is incredibly broad. It has to cover every industry across the country, so it has a big job to do," says Bradley.
"It doesn't just look at things like accidents and injuries, it's also taken on what it calls mentally healthy work in recent years. … and there's some concern that its remit may be too broad."
Bradley says the Whakaari/White Island eruption shows New Zealand still has a long way to go in terms of workplace safety. She doesn't believe it is any particular agency's fault, but "there is a systemic problem that needs to be dissected and analyzed so we can make improvements so we don't have another catastrophic event like Pike River or Whakaari".
In a written response to criticism that the number of investigations has dropped significantly, WorkSafe chief executive Phil Parkes said the data is being reviewed and will be published as soon as possible.
He says investigations are "time- and resource-intensive, highly specialized interventions usually reserved for the most serious cases, such as fatalities and serious injuries."
They are demanding and time consuming and not always the best intervention, he says.
Parkes explains that the number of investigations has fluctuated due to factors such as Covid-19, the resource-hungry Whakaari investigation, and an increase in the scale and complexity of the cases. WorkSafe also focuses its resources on cases that are more likely to lead to prosecution.
WorkSafe has 269 people who are authorized to enforce under the Working Conditions Act, 174 of whom actively carry out inspections. The rest are managers and employees engaged in other damage prevention and engagement work.
The detail also called the office of WorkSafe Secretary Michael Wood to ask if there would be more funding for WorkSafe. He didn't answer, but in a written statement, WorkSafe says it has seen an increase in funding of nearly $32 million over the past five years.
"This additional funding will also help WorkSafe work with MBIE to ensure its regulatory tools are up-to-date and to the right standard," he says.
Progress has been made in updating the regulatory framework with recently announced new regulations for mining and quarries and more regulations will be drafted in the coming months.
Wood also says that the SageBush report on WorkSafe found no major flaws in the way it fulfills its role and functions.
"The report contains some key findings that will help WorkSafe mature as a regulator. I commissioned the report because I believe in continuous improvement and want to make sure we have all the information we need to continue to improve performance, and reducing harm in workplaces across New Zealand.
"WorkSafe is formulating an action plan to implement the report's recommendations, and I am confident they have adopted the report's findings."
Find out how to listen and subscribe to The detail here.
You can also stay informed by liking us on Facebook or following us on Twitter.