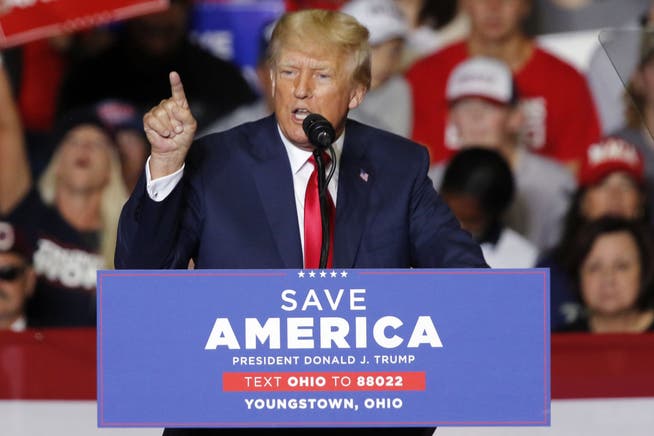 United States

New York prosecutors file charges against Donald Trump
Several investigations are underway against the former US President. An indictment is now pending in New York. Trump is said to have inflated the true value of his fortune by billions of dollars.
New York State Attorneys are filing a civil lawsuit against former US President Donald Trump for fraud. Charges will also be brought against Trump's company and his children Donald Junior, Eric and Ivanka, Attorney General Letitia James announced in New York on Wednesday. According to the allegations, the defendants are said to have increased or decreased their finances depending on their needs, for example to get easier access to loans or to pay less taxes. Deutsche Bank is also said to have granted such loans, James said.
"Donald Trump falsely inflated his fortune by billions of dollars to unfairly enrich himself and to trick the system – and by extension all of us," James said. She has led civil investigations into Trump's corporate empire for three years and, according to Wednesday, spoke to 65 witnesses for the prosecution and evaluated "millions of documents". Trump's company denies the allegations.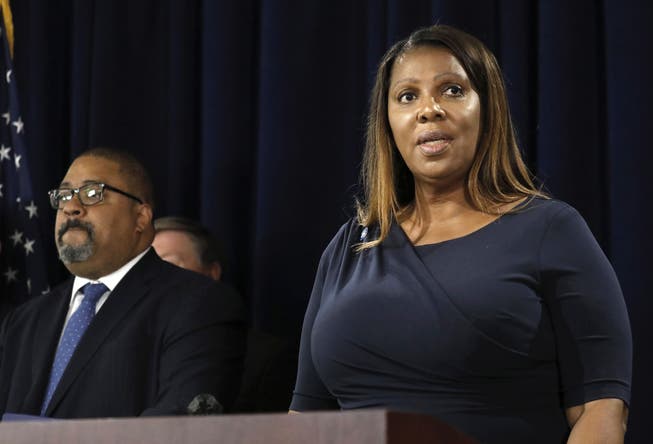 Trump speaks of a witch hunt
In the United States, Attorneys General usually belong to a party and are elected by the people in many states. James is a member of the Democratic Party and serves in the New York state government. Trump, who belongs to the Republican Party, repeatedly describes the process as politically motivated and calls it a "witch hunt".
There are allegations against the 76-year-old in many instances. Among other things, the FBI is said to have secured confidential and secret documents in Trump's Mar-a-Lago estate. In the state of Georgia, he is said to have unlawfully pressured the election officials to give him additional votes in the 2020 election. A committee of inquiry is also looking into his role in the January 6, 2021 storming of the Capitol and may ultimately recommend that he be prosecuted.
Trump has repeatedly indicated that he wants to run again for president in 2024, but has not yet officially announced this. Experts consider it unlikely that one of the often multi-year procedures with opportunities for revision and renegotiation before the election in November 2024 would lead to a conviction. (dpa)