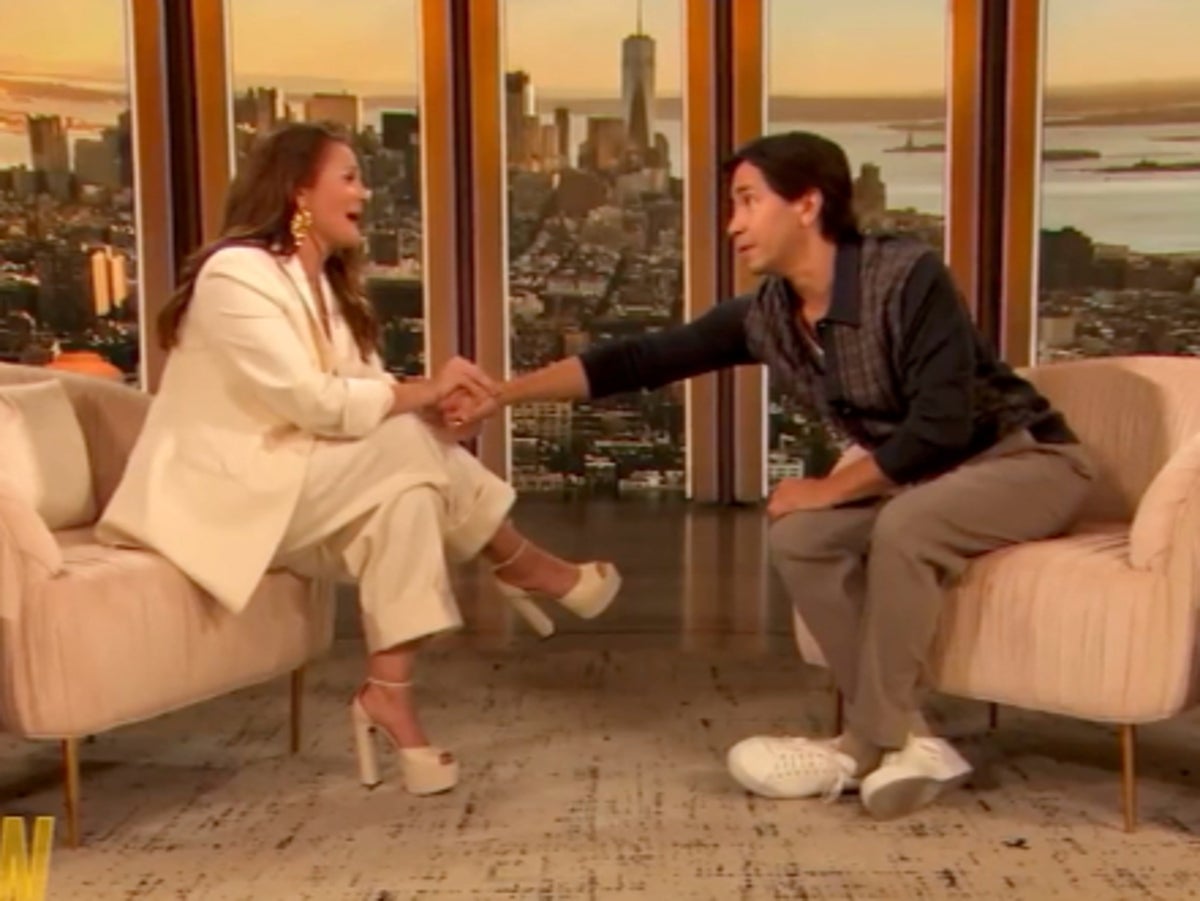 Drew Barrymore and Justin Long had a touching exchange when they appeared on Barrymore's talk show together.
The pair had an emotional reunion during the season three premiere of The Drew Barrymore Show on Monday (12 Sept).
The former couple — who dated and dated each other and starred in a number of films together between 2007 and 2010 — began to complement each other's sense of humor, seemingly completely engrossed in the conversation and forgetting their audience.
"We laughed so much, that was so much part of our connection," Barrymore said.
Long agreed, adding: "I love that we kept our love because I don't think it will ever happen – for my part it will never go anywhere, I will always love you."
Barrymore was visibly moved to tears and covered her mouth with her hand, before the pair moved to hold hands.
"I will always love you so much, you were so important to me," she replied, as the audience began to applaud.
"I feel like we've been through so much together. When we talked and facetimed, I was always like 'I've really grown up Justin'. I've always wanted to prove to you what a different person I was than when we went out," Barrymore admitted.
"We had so much fun, but we were more hedonistic, more immature. We would get together, we would break up, it was chaos, but it was great fun."
"Nice chaos, most hedonism is fun!" Lang agreed before adding, "I cherish that time."
The pair also reminisced about the early days of their relationship — which included game nights with Quentin Tarantino — and Barrymore described Long as a "single bachelor" when they met.
The pair agreed on the importance of "standing up for your ex" in an ode to "respecting what once was".
"All I want in life is your success and your happiness," Barrymore said.
The duo starred together as part of the ensemble cast in the 2009 romantic comedy He's just not that into you and in the 2010 romantic comedy Go the distance.