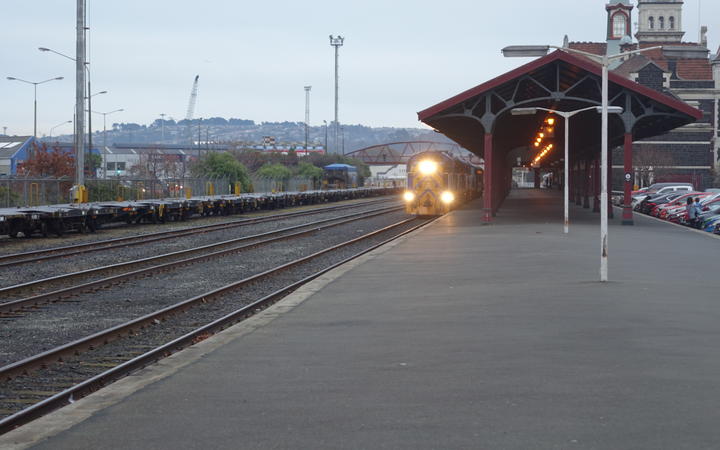 Dunedin City Council will be providing a limited season of tourist rail services this summer.
Dunedin Railways locomotives and wagons will be temporarily out of hibernation to provide service.
The Trains Not Planes promotion will start with a Santa Express train on December 20, followed by two services each Sunday – the Inlander service to Hindon and the Seasider service to Waitati – until the end of March next year. .
The project was expected to cost approximately $ 65,000 per month on top of the company's existing hibernation costs, which were borne by the council. While the costs of the project would be at least partially offset by income, it was difficult to predict the amount in the current tourism environment.
Hawkins said it wasn't a relaunch of the company, but that the board was happy to offer at least one more summer of iconic railroad trips.
"We have had no illusions about the level of public support for this iconic section of the railroad," he said.
"Now is the chance to see how it resonates at the box office for locals and visitors."
He stressed that this is currently a unique opportunity.
"Wider decisions about the future of the company have yet to be taken, and so far this is a one-off opportunity as the Council awaits a report outlining options for the longer-term future of the railways. of Dunedin, "Hawkins said.
"In the meantime, we hope residents and visitors to Dunedin take the opportunity to get on board and see the city from a train.
The Dunedin sites management would operate the project and a small number of fixed-term seasonal workers would be employed to complement the existing Dunedin Railways hibernation team.
Trains could run safely during the summer without having to meet Dunedin Railways' deferred track maintenance needs, which were highlighted by DCHL earlier this year. Decisions on deferred maintenance needs would be made when the board receives a final report on long-term options in early 2021.
Dunedin City Holdings chairman Keith Cooper said work on valuing long-term options is progressing well.
"We are now at a shortlist of options. These are being refined before we issue a final report to the Council in early 2021. The Trains Not Planes project will generate a range of ideas that will be valuable. for this report. "
The pre-selected options are different from Dunedin Railways' previous business model, as expected, he said.
.