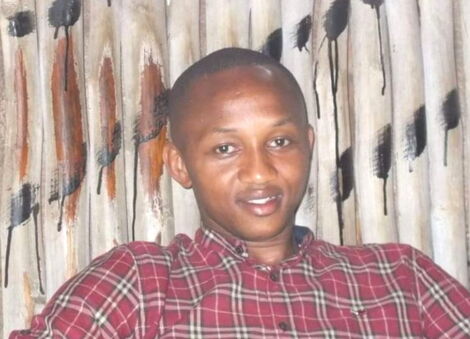 Relatives of the late Reconnaissance Officer Hudson Wasike, attached to Interior CS Fred Matiang'i, attributed the genesis of his difficult marriage to the 2019 Dusit attack in Nairobi.
One of the relatives who spoke to the media on April 7 said that as a result of Wasike's involvement in the security operation during the terrorist attack, his relationship with his wife had fallen. collapsed.
As a sniper and reconnaissance squad officer, he was part of the team that entered the Dusit complex to neutralize the gunmen and rescue those trapped inside.
Constable Hudson Wakise was attached to VIP protection at the national government Department of the Interior and Coordination.
Twitter
His relatives say he suffered a head injury that left him traumatic and contributed to a dramatic change in his behavior.
"I don't know if he drank with his colleagues in the past, but since his involvement in the attack there has been a noticeable increase in his alcohol consumption," revealed a relative.
"His relationship with his wife has also suffered, forcing us to intervene to reconcile them on several occasions."
Another family member said Wasike's wife also complained that he had become violent.
A series of chats on her phone also raised the suspicion that her husband was cheating on Pauline, prompting her to leave the marital home days before the murder-suicide.
The Reconnaissance Squad is an elite team of GSU officers who are handpicked based on their exemplary performance and talent.
They then undergo advanced paramilitary training at Magadi Field Training Camp, Solio Ranch and Ruiru College, and then overseas in Israel, the United States and the United Kingdom.
The team is best known for their close combat skills and sophisticated weapons and tactics, making them the top choice for VIP protection.
They constitute a large number of officers of the presidential escort team which also extends to Vice President William Ruto.
During the tragic terrorist attack on Garissa University, Reconnaissance Brigade officers neutralized the attackers in about 30 minutes, despite the KDF and police spending 11 hours at the scene.
"They thought the military and PAs on the ground could handle the situation. We were seen as an afterthought, "said one of the reconnaissance officers at the time.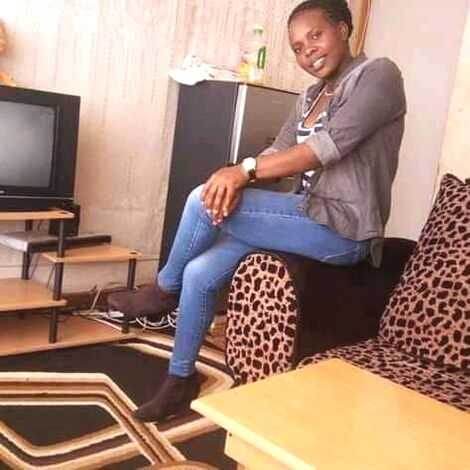 Police officer Pauline Wekesa was a traffic officer attached to the Kilimani police station.
Twitter