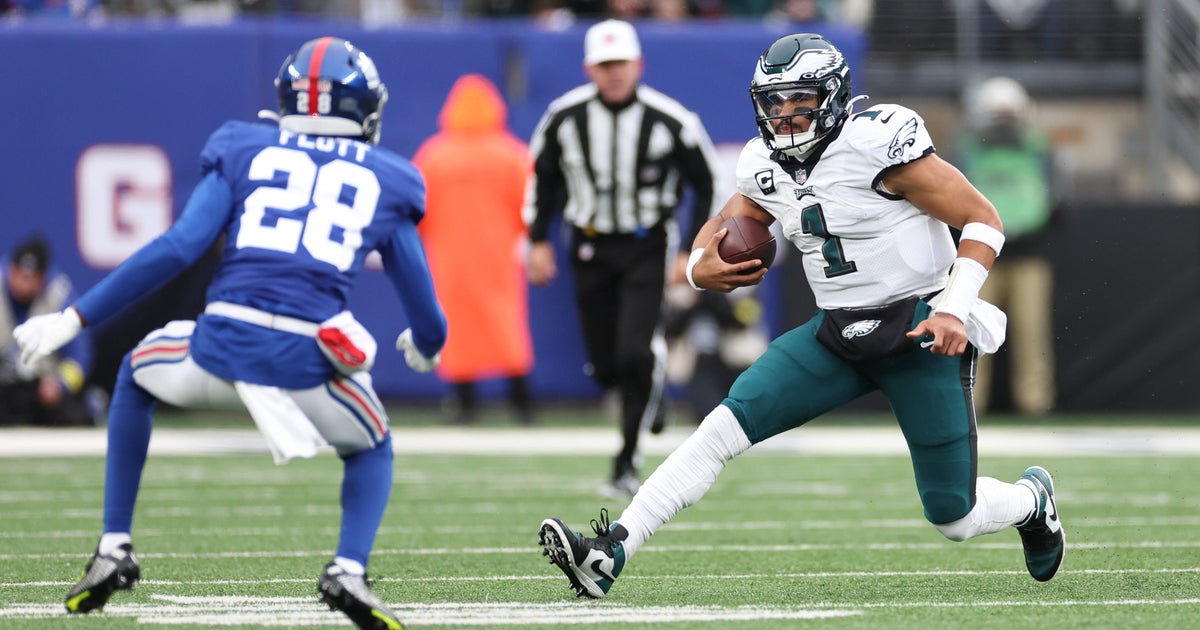 PHILADELPHIA (TBEN) — The Eagles can officially begin preparations for their playoff opponent.
Philadelphia (No. 1 seed) takes on the New York Giants (No. 6 seed) next weekend in the divisional round of the playoffs at Lincoln Financial Field after beating the Minnesota Vikings 31-24 on Sunday.
Saquon Barkley rushed for two scores and Daniel Jones threw two touchdowns in the win.
The winner of the Dallas Cowboys and the Tampa Bay Buccaneers plays the San Francisco 49ers in the Divisional Round.
The Eagles swept the Giants in the regular season.
Philadelphia picked up the No. 1 seed in the NFC and won the NFC East against the Giants in the final week of the regular season with Jalen Hurts back in the lineup in a 22-16 win. He missed the two games leading up to the regular season finale with a shoulder injury.
The Eagles' other win over New York was a dominant 48-22 win at MetLife Stadium.
The Eagles and Giants have met four times in the playoffs. The series is even at 2-2.
The Eagles have won their past two encounters against the Giants, including a 23-11 victory in 2009 that sent the Birds to the NFC Championship, where they lost to the Arizona Cardinals.
Thanks for reading TBEN NEWS.
Create your free account or log in
for more features.